Bride to Be's have divided views about Buying vs Renting their Wedding Gown. But a definite rule:
If you are the sentimental type and you want the dress to pass down as a family heirloom, then go buy or custom made your own gown.
If you simply want to wear a gorgeous gown, perhaps a designer dress that you do not want to purchase, then rent it! You will get to wear it once.. so better not to deprive yourself from wearing a an Oscar dela Renta or Michael Cinco like designs. You'll have the photographs for lifetime anyway!
As a budget bride, I've already made peace with myself that I will be renting a wedding gown. But I haven't given up the idea of wearing a stunning gown with all the perfect fit and detailing from top to bottom. Good thing is that my tedious research from the internet have paid off, and found few Boutiques in Manila that offer Bridal gown rental.
Today, I will share with you my experience in Wedding Gown for Rent by Damsel.
The Store 
Gown for Rent by Damsel
Lower Ground Makati Cinema Square,
Chino Roces Avenue, 
Makati
(02) 403 9507
10am – 7:30pm
How to Get Here
If you are coming from Edsa, alight at MRT 3 Magallanes Station.
Ride a Jeep with PRC signboard. Alight at Makati Cinema Square
Get inside the Mall and go to the Lower Ground.
The Gown for Rent by Damsel is in the corner beside the phone accessories shops.
The Gown for Rent by Damsel encourages their client to book first an appointment before dropping by at their store. This will ensure that you have an available fitting room and styling assistant once you arrive at their store. They sent me an online booking link, and I commend it makes the experience organized. In the online booking, you'll select a Day and Time of your appointment, the service you will avail and a Stylist to assist you with your gown selection and fitting. They are also very responsive to inquiries in their Facebook page. You can also browse thru the pictures of Gowns in their Facebook.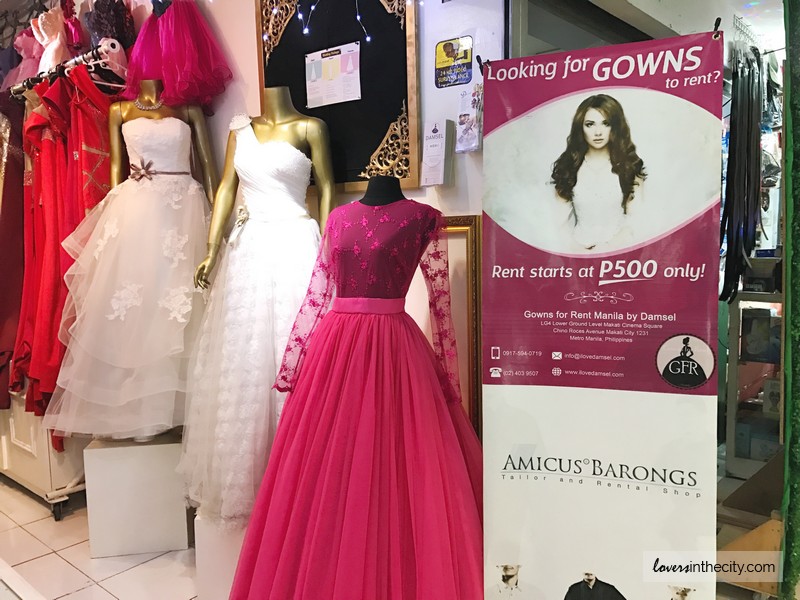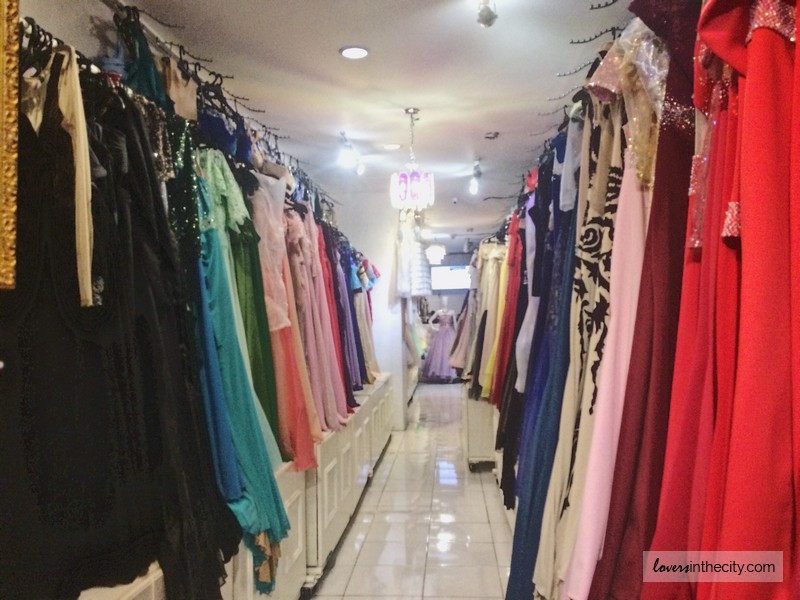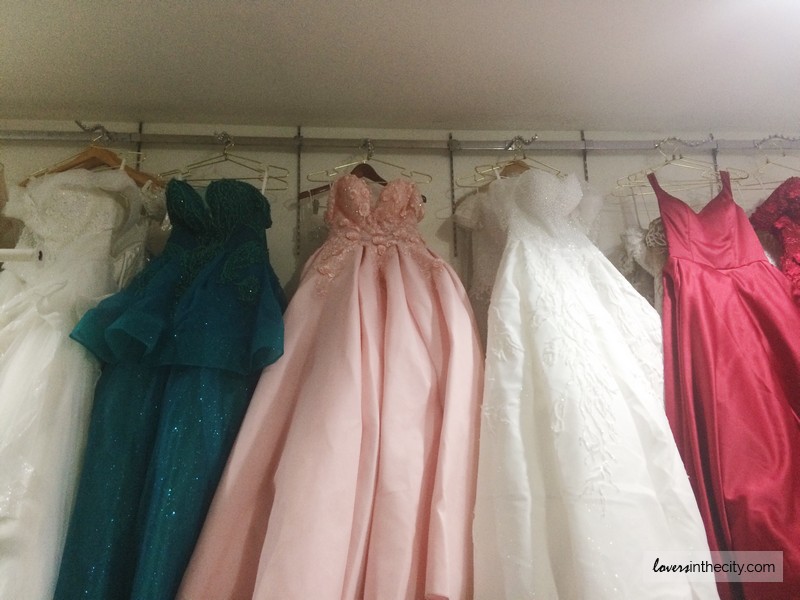 The Fitting Area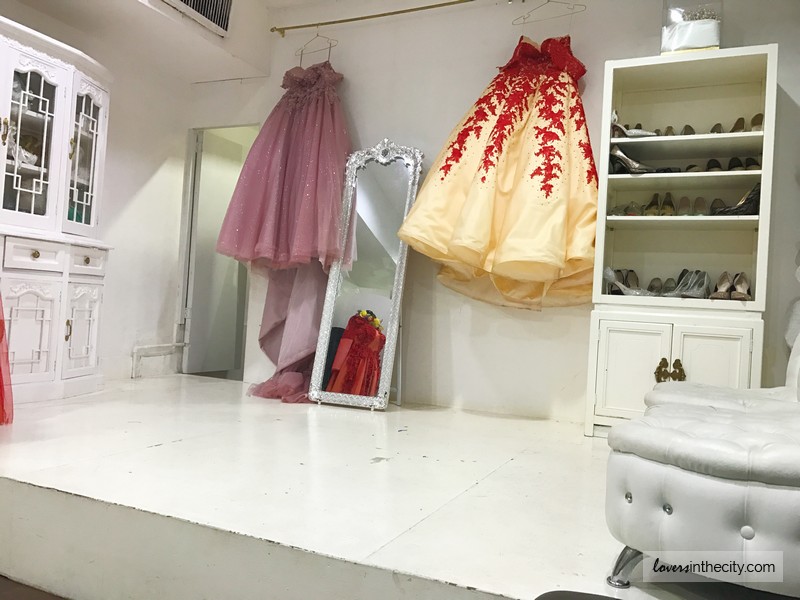 The Wedding Gowns
There are really a wide array of selection in the store – literally. The gown I really have in mind is a sexy mermaid cut that will accentuate my petite and slender body frame. The store assistant told me that they have few wedding gown in that cut but she suggested some other cut that will complement to my body frame.
First Gown – A Beaded Ball Gown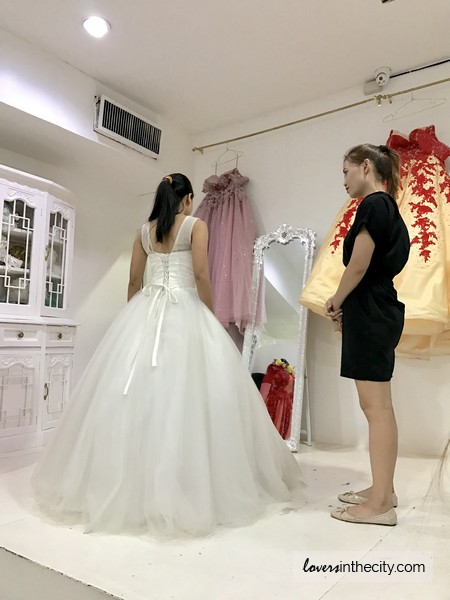 The first picture and this one is the same gown. A balloon style wedding gown that have a beaded top. The gown looks really beautiful, I really felt like princess wearing it.
Second Gown – Lace Mermaid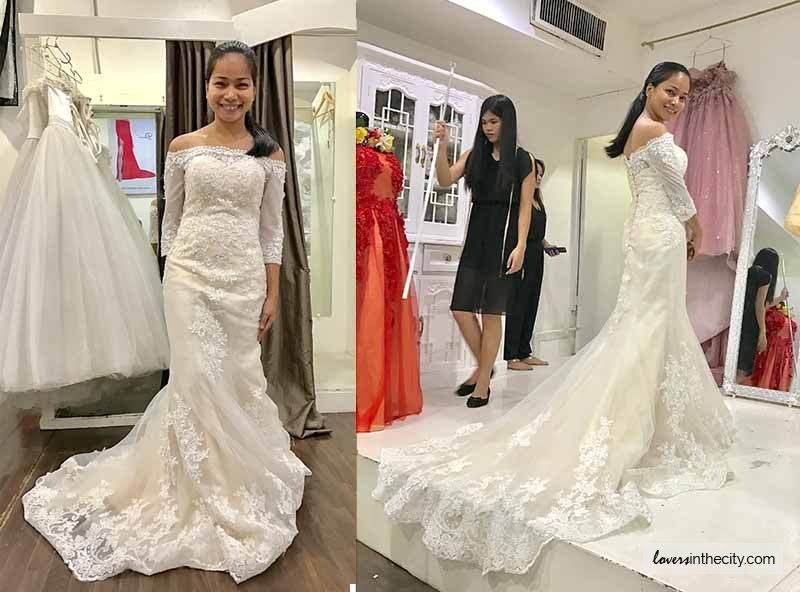 Third Gown – Eight Fold Elegant Ball Gown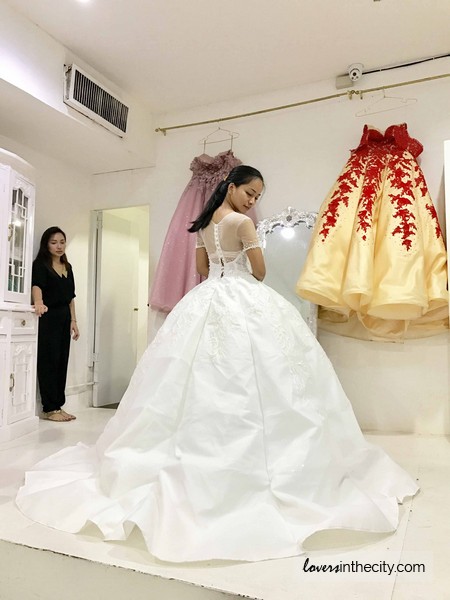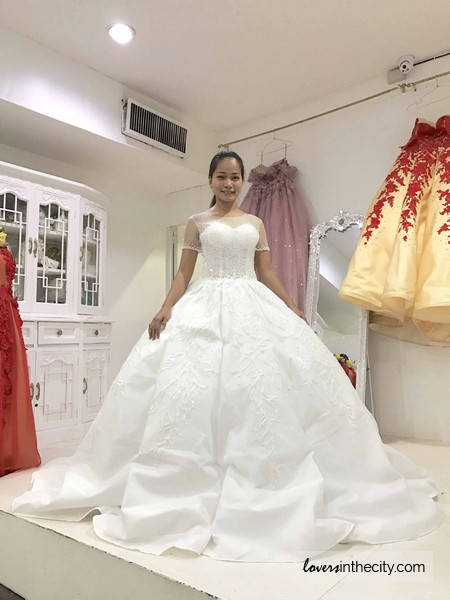 The Stylists will allow you take a picture wearing the gown, so you can later on see and evaluate how you look wearing the gown.
The Price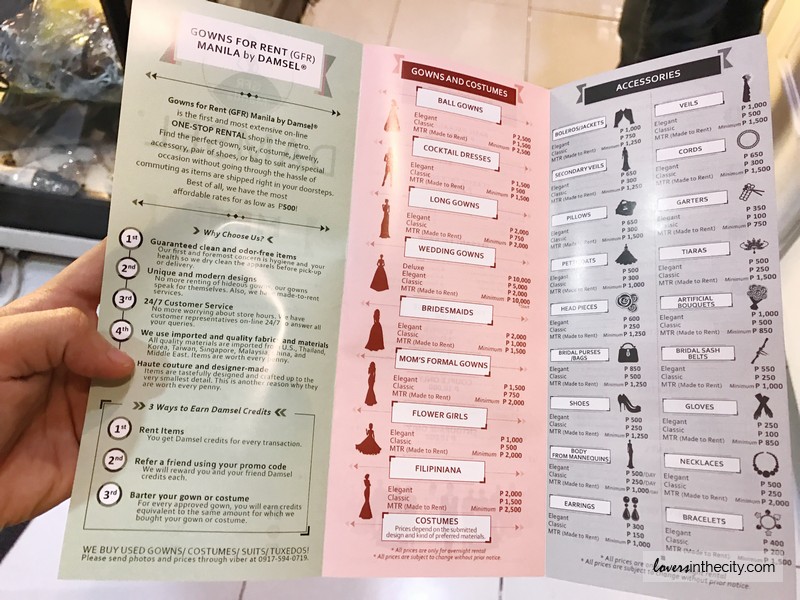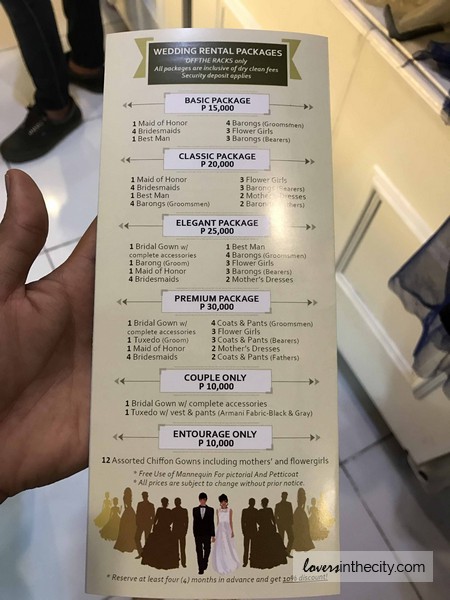 What made me be very interested in Gown for Rent by Damsel is that they offer a Wedding Rental package. For example, for 30k, you, the Groom and your whole entourage (bridesmaid, groomsmen, flower girls, parents) will be covered in the package. If you have a wedding theme, for example, you can choose either a different gown style in one color scheme. An Infinity Dress is also available for your bridesmaid.
The Decision
Gowns I tried are really gorgeous! But I have have this doubt inside me. There isn't a wow or a love at first sight feeling when I saw and worn the dresses. I didn't feel like "this is it, this is the wedding dress I am going to wear!" I haven't thought before that selecting a wedding gown can be this emotional. Miss Mavic, the stylist/assistant reaffirm my feeling, that if there are still doubts inside me about the dress I wanted, then do not decide yet. No pressure since my wedding is still five months away.
Disclaimer: The review for Gown for Rent by Damsel is an honest experience and initiated by your Lovers in the City (Wilma and Kevin). All texts included in this post is an opinion and based on the personal experience of the writer.