Kevin has previously posted that we went to Little Tokyo food compound in Makati. We found the place to be exactly resembling a typical Japanese atmosphere but we also found that the food are really expensive for a not-rich and non-Japanese like us. Hehe. And Since we also bought a bike that day, we decided to spend on a less costly dinner. So from there, we used the OpenRice website to find a decent dining place nearby and we found that Aida's Chicken is few blocks away.
Aida's Chicken is a homey atmosphere restaurant that serves Filipino lutong bahay dishes.
The place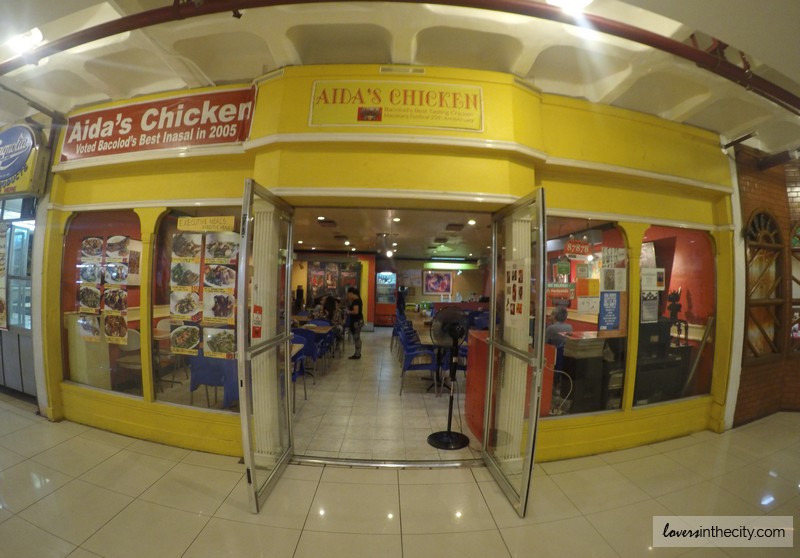 There are paintings hanged on all corners and I'd say that all looks good. I am not a professional artist nor a critic so I cannot say the technicalities of it. An observation is most of the paintings depict sensual images that resembles BenCab's arts in Baguio.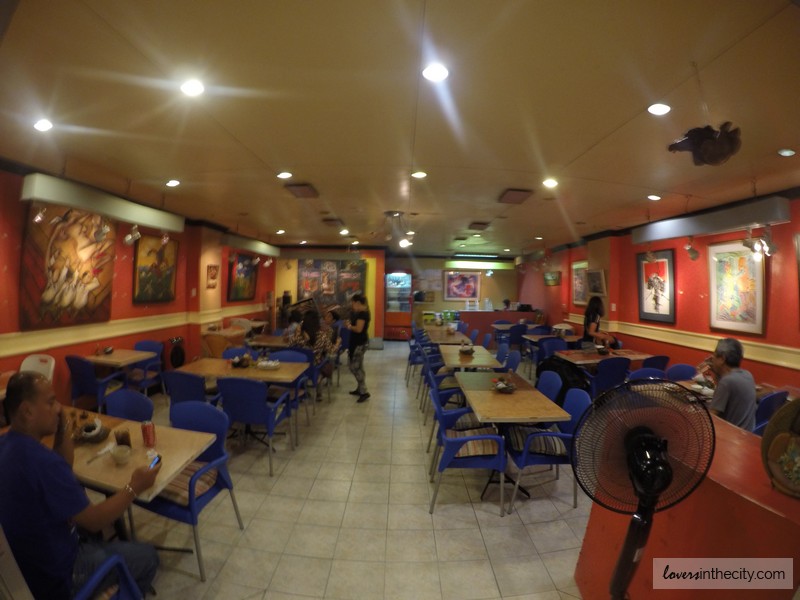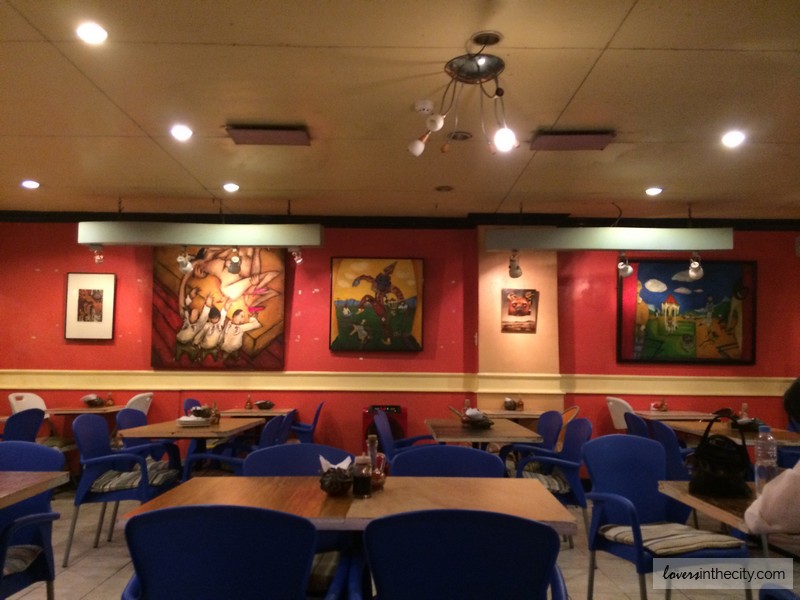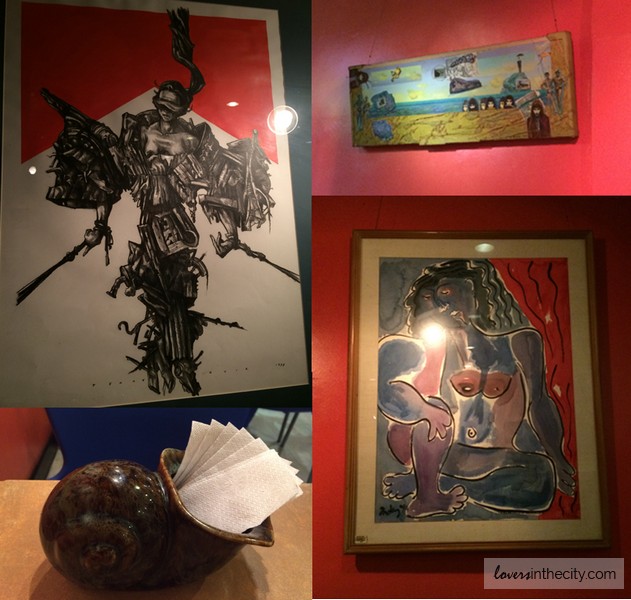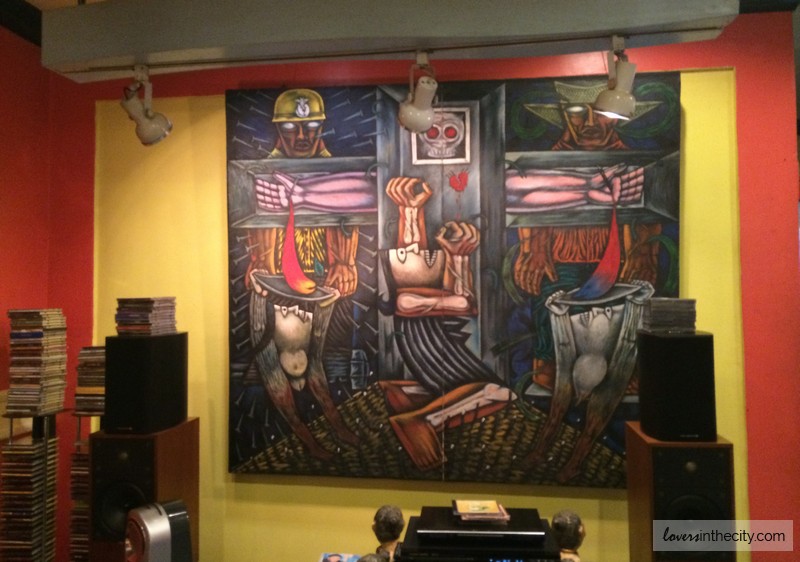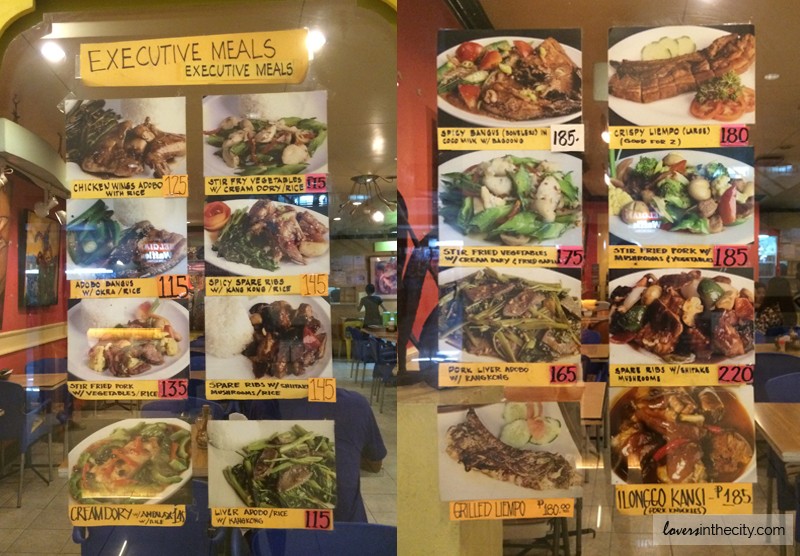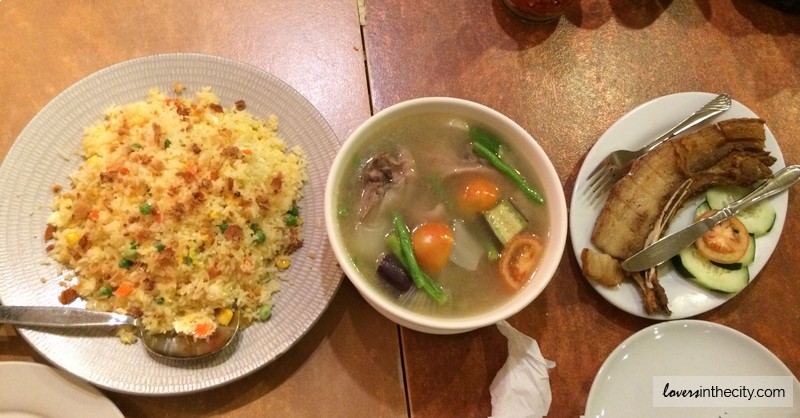 The Food
We ordered Salted Fried rice which is good for 2-3person. We asked the crew how salty it is but she said that It is moderately salty. When the rice was served, i then found out that there are daing flakes which makes the fried rice salty.
We also ordered Chicken Sinigang which is also good for sharing. I would say that their Sinigang's sabaw is one of the perfect sinigang flavor I've tasted. The vegetable of the Sinigang were cooked fine but I observed that the chicken are not freshly cooked. I tasted that the chicken might be pre-boiled for quick preparation. But this preparation makes the chicken flavor taste less.
We also ordered Liempo. Also good for sharing.
Overall, we paid php630 and gave some tip. This restaurant is a hidden gem, i might say. You might be turned-off with an old-rustic exterior of Aida's Chicken, but they serve good, authentic and healthy Filipino dishes.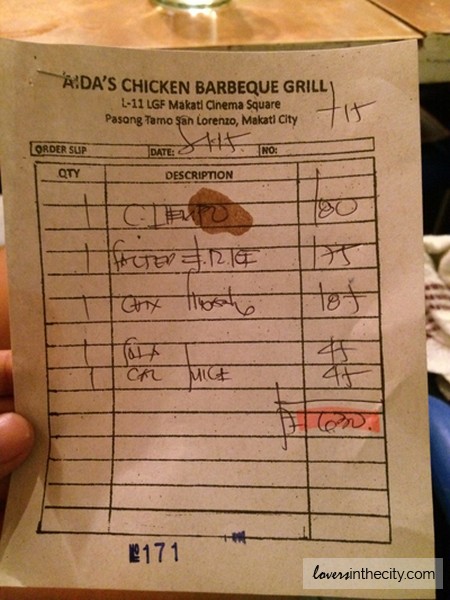 Aida's Chicken is located in the Second Floor of Makati Cinema Square, Legaspi Village, Makati City.
For more restaurants and food finds, download OpenSnap app from App Store or Google Play.