Mon's Restaurant is located inside the Camp Benjamin, a camp site and team building area in  Alfonso Cavite. There is no other restaurant like this in Alfonso Cavite when we searched nearby using OpenSnap App. Mon's Resto sit on the side of Camp Benjamin's two dormitory buildings. One thing fascinating about Camp Benjamin is that though it has a modern, well maintained and very nice facilities, it has maintained the trees all around.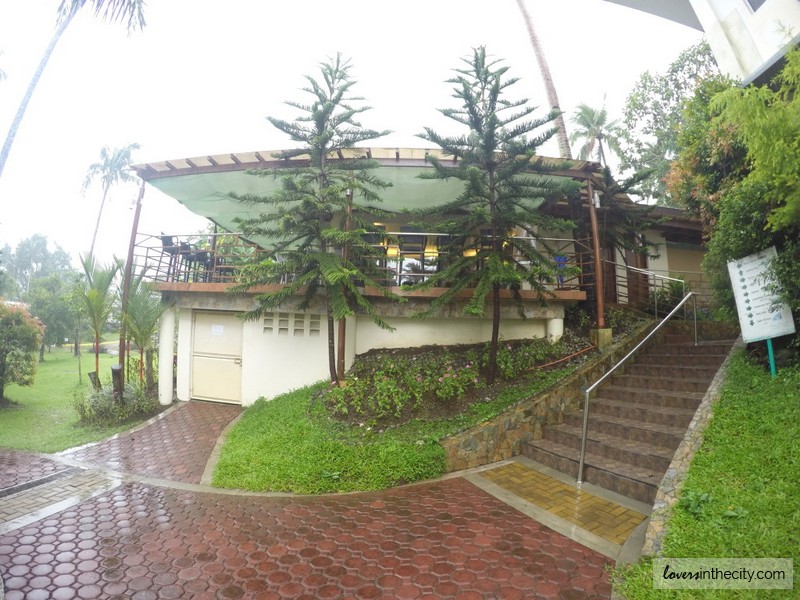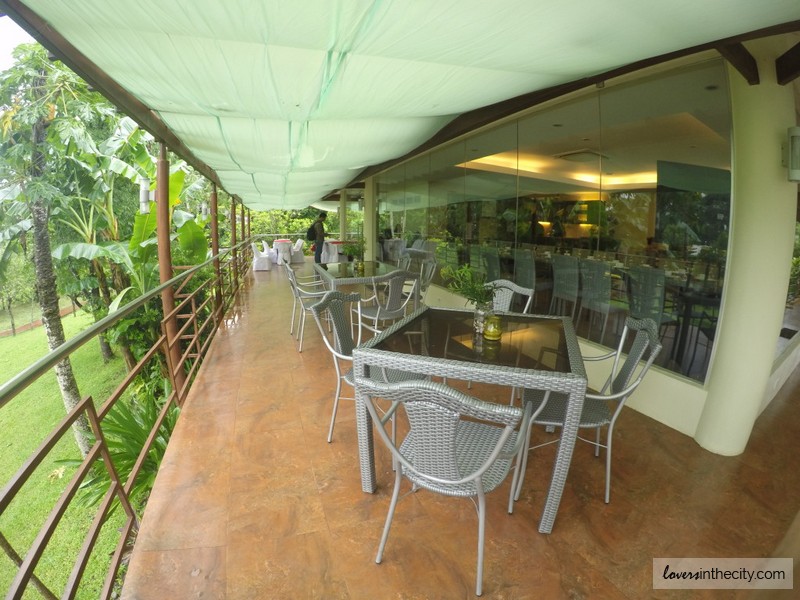 The type of dining they have is variety of Filipino Cuisine and for kiddies, they have a menu for them like spaghetti, burger. They have a breakfast menu named to the places in the perimiter of Alfonso Cavite.
The price at this restaurant is just as expensive in the restaurants in the malls but the BIG difference of Mon's Restau is the food their serving. The food they serve is organic and it comes from their farm called Win Farm.
Mon's Resto Menu
In our preference, we ordered adobong manok sa tablea, tokwa't baboy and garlic rice.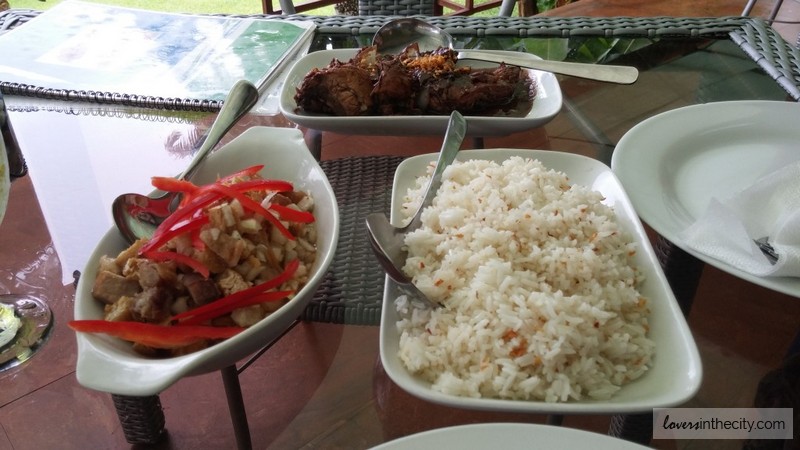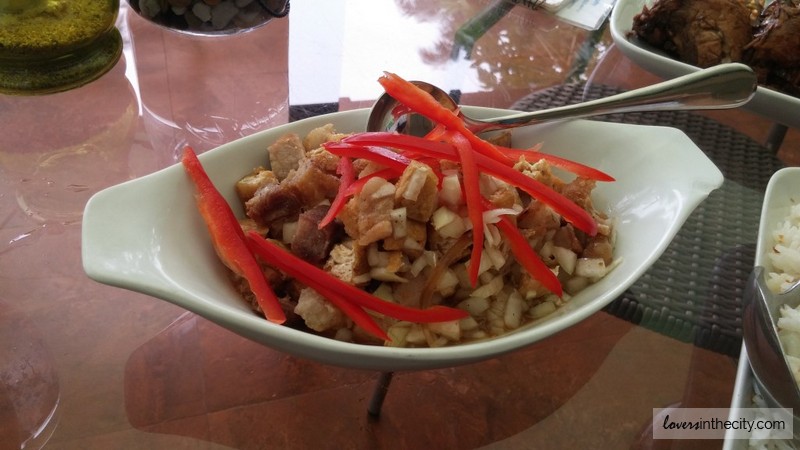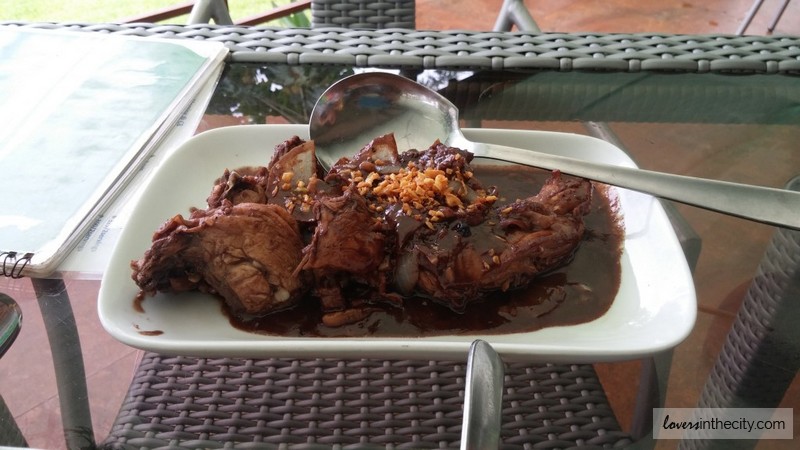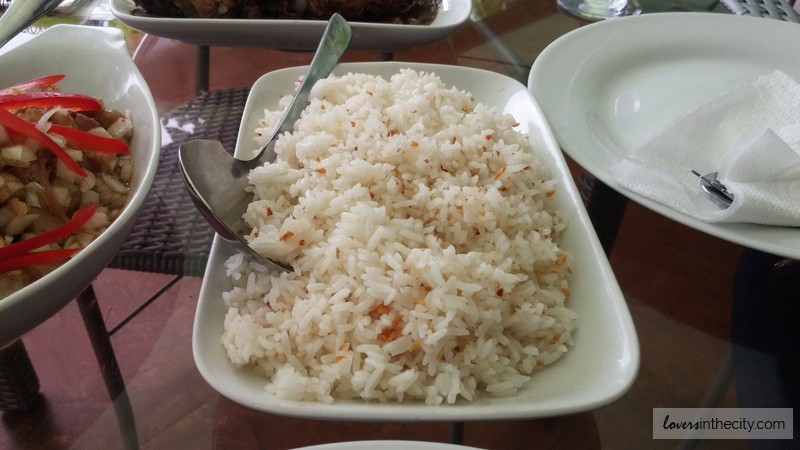 All servings are good for two. The Adobong  Manok sa Tablea has a bittersweet taste but it is overall good.
For our drinks, they serve hot and cold drinks (coffee, tea and smoothie). I ordered Latte Machiato while my girl ordered Pandan Tea.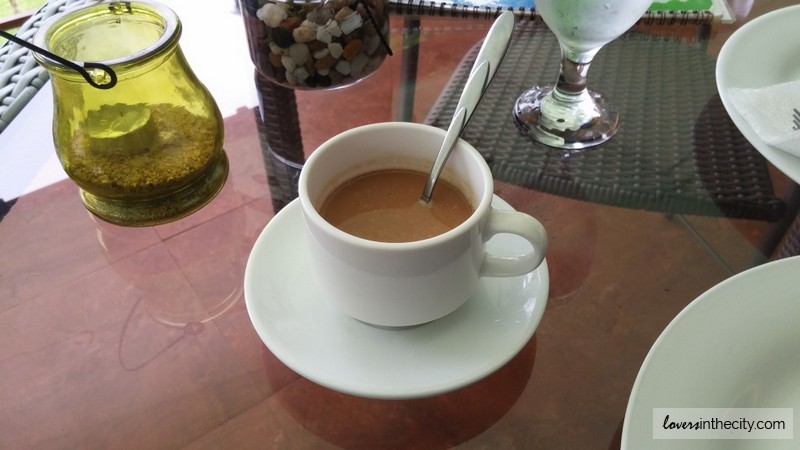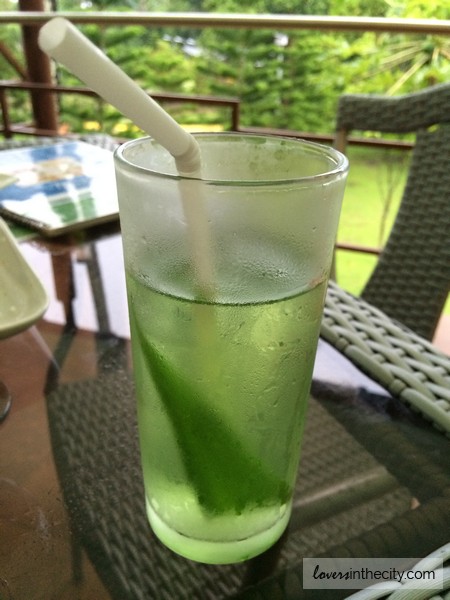 Based on the personal experience of our friends who also dined here, Mon's Restaurant beverages especially the shakes and smoothies are a must try!
If you ever wondered why we were in this place when there's places in the metro to search when you use OpenSnap, It is because I'm a south guy and Alfonso, Cavite is my mother's place so I visit here often. When you go to Alfonso Cavite, Don't Forget to go to Camp Benjamin and eat at Mon's Restaurant! It's worth a visit!
For more restaurants and food finds, download OpenSnap app from App Store or Google Play.