"Minalungao National Park is a protected area of the Philippines located in the municipality of General Tinio, Nueva Ecija in Central Luzon. The park covers an area of 2,018 hectares centered along the scenic Peñaranda River bordered on both sides by up to 16-meter high limestone walls in the foothills of the Sierra Madre mountain range. It was established in 1967 by virtue of Republic Act No. 5100. The park is considered as one of the few remaining natural environments in this region north of Manila. It is promoted by the local government as an ecotourism destination offering breath-taking scenery of green pristine river and unique rock formations. A system of unexplored subterranean caverns have also been identified as potential attractions. Facilities for picnics, swimming, fishing, raft riding and cliff diving have likewise been put up to draw more visitors." – Wikipedia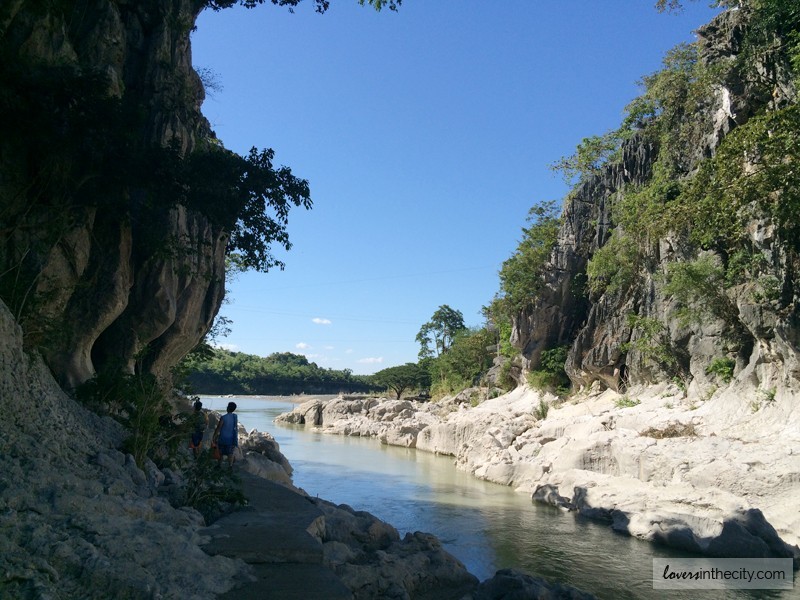 Going Here
The road going to Minalungao Park is unpaved, so if you are going here by car, I suggest bringing an SUV or 4×4. If you are going here by commute, tricycles from Gapan (main road), will ask for 700-1000 for whole day rent. So if you will go in Minalugao in big group, I suggest that you rent a private van rather than commute.
Surprisingly, though this place is now a famous must go for quick get away near Manila, we arrived here during the APEC Holiday with few people visiting the park.
Entrance Fee in Minalugao National Park
Entrance fee is P30 per person and P50 for the car pass.
Tour Guide
There are tour guides that will approach you upon parking, they are usually kids living nearby the area. It is up to you how much you will give them as there is no standard rate for guides. Or you can go by yourselves and follow other tourists since the terrain is not that difficult and the must visit areas are not far from each other. But if you are going to get a guide, I advice that you get a boy and older guide since you and your group may need their help in traversing the rocky and steep terrain especially if you will be going to the caves. We hired  two young boy aged 12 and 13. They are funny and very helpful. After a few chats with them, I am saddened by the fact that they are not going to school anymore, maybe because they are already earning money from tour guiding and the necessity to study for their future is no more relevant for them. I do not know if there are official tour guides hired or affiliated with the Minalungao Park Management, but I do hope that the local government and the management of the park will regulate the tour guiding of the minors.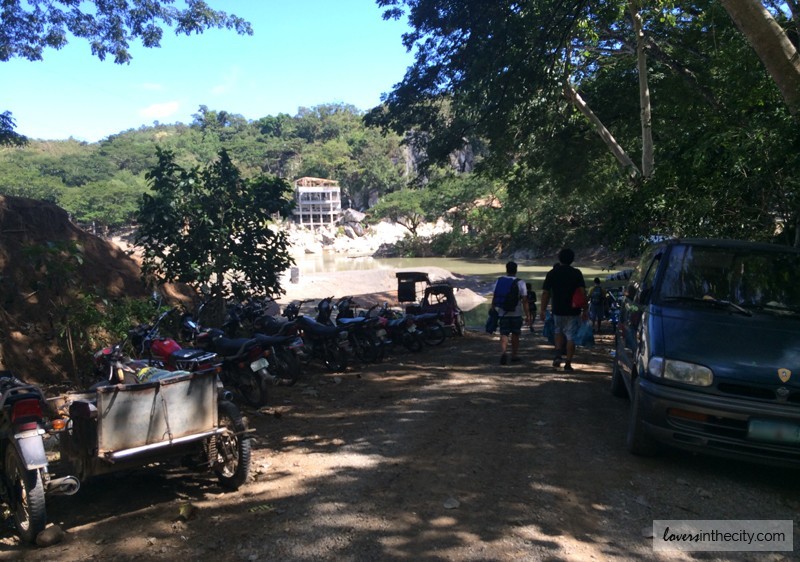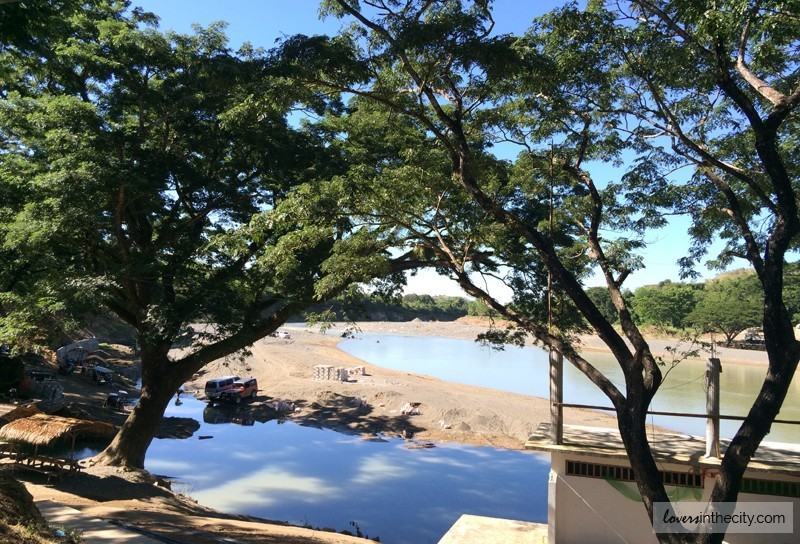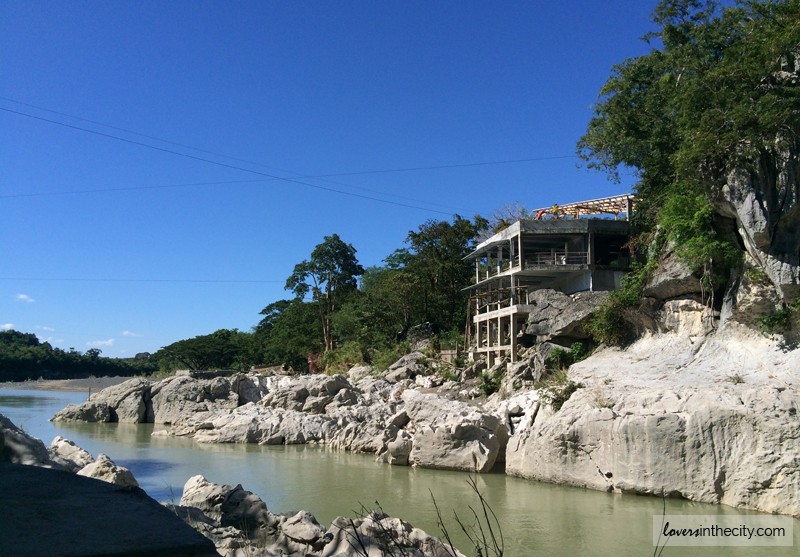 The park is already undergoing development. The way to the caves are already cemented. They say that the three floor building in the picture above is intended to be a hotel. There are few stores selling souvenir items and snacks on the side of the road. I do hope that despite the initiative of the local government to improve the place, the natural beauty of the park will still be conserved.
Things To Try in Minalungao National Park
1. Picnic

2. Spelunking
Entrance fee for each cave is Php 10 per pax. But when we arrived on the cave entrance, there is no personnel collecting the fee so our guide directly assisted us inside the cave. The cave is small, and I am surprised that it is cold inside. Wear rubber shoes or rubber slippers with straps if you want to go inside the cave for your safety. Bring a flashlight, yes, it is dark inside the cave.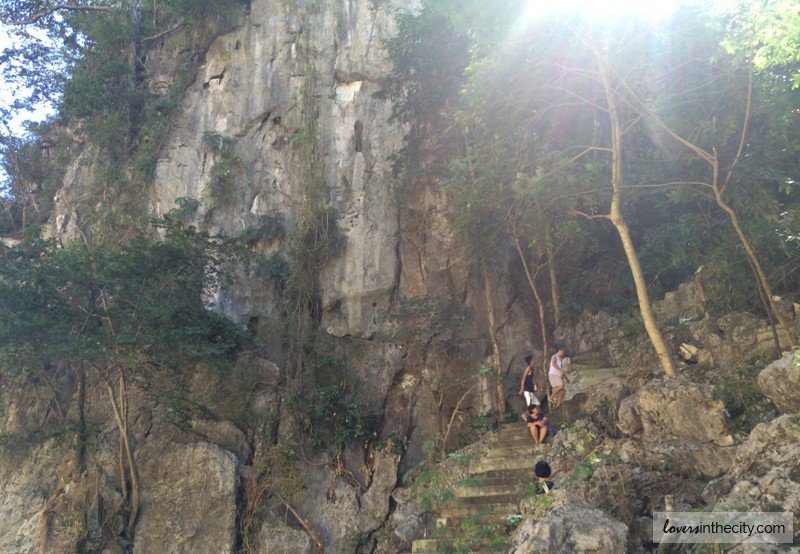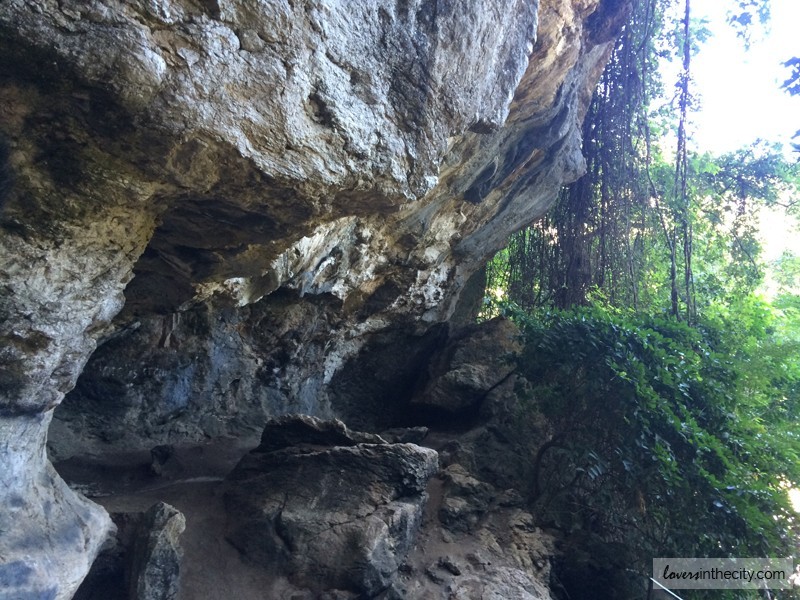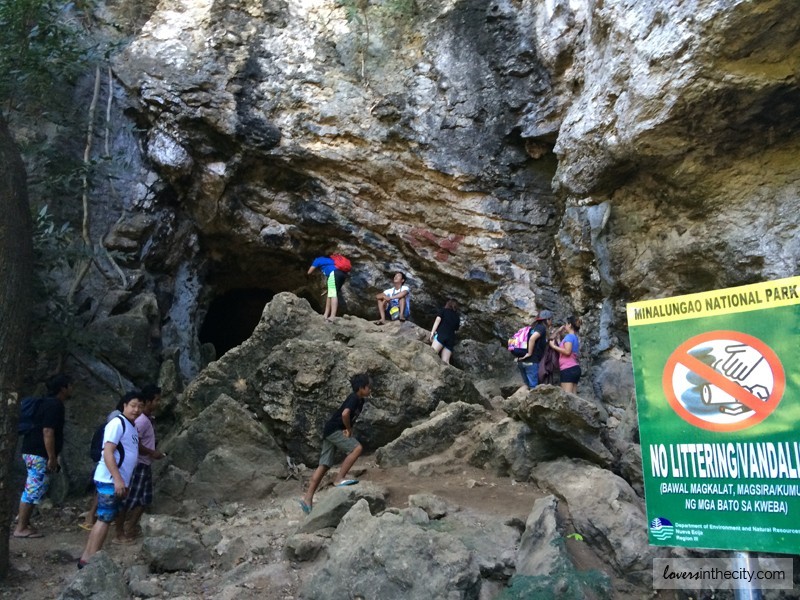 3. Bamboo Rafting
Bamboo rafts are available for whole day rent at P250 for rafts with no roof and P500 for rafts with roof, maximum of 10 passengers. During our visit, we were not able to rent a raft since all are already occupied. Cottage is also for rent at P200.
Tip: Some bloggers said that you may haggle the price of the raft rent especially if you will not be using the raft for the whole day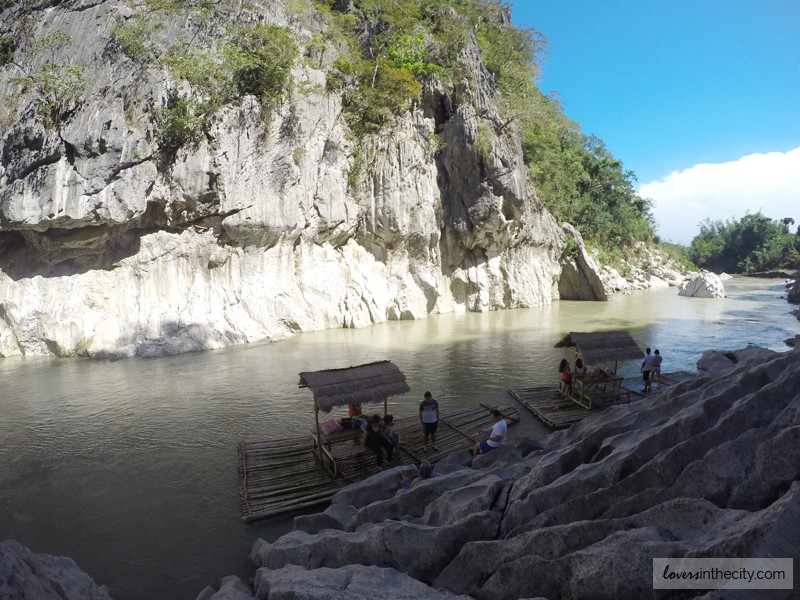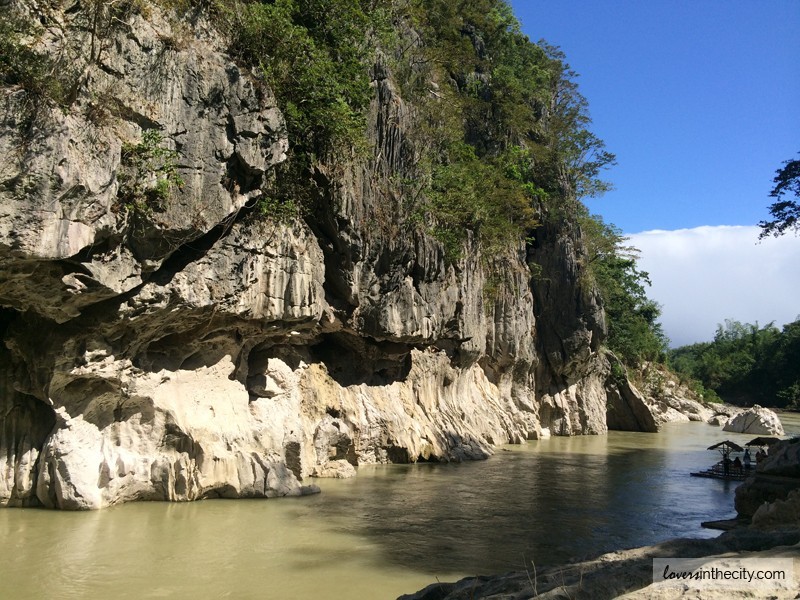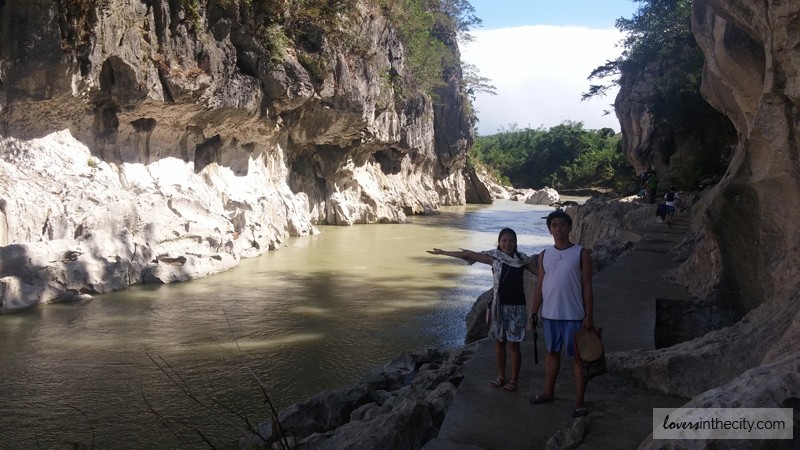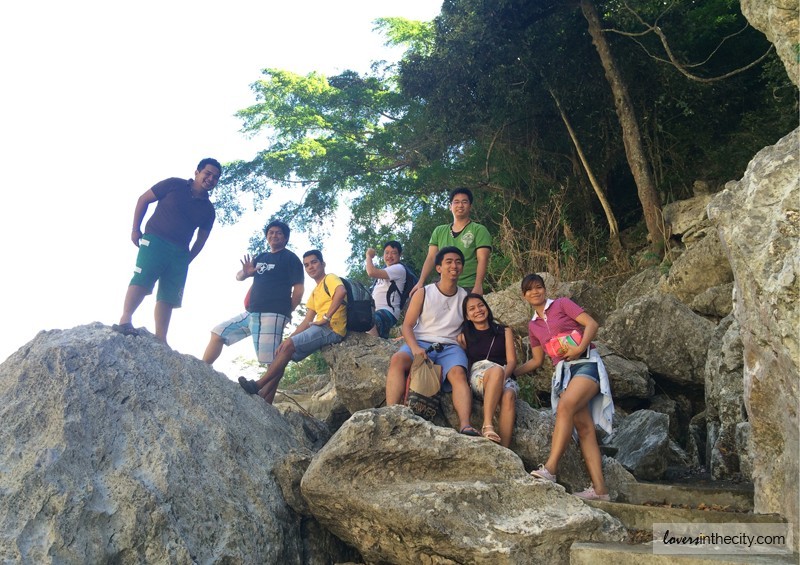 4. Cliff Diving and Swimming
Cliff Diving and swimming against the wild current of the river is very dangerous. But if you are the adventurous type, defying the danger can be very satisfying. We tried swimming in the lower part of the river, but tricky it is, on one step, the water is just above my waist but the next step will be above 5 feet. Our team decided to pass through the water to step on the sand bar, though others have successfully reached it, me and Kevin did not push through because of the very strong current and afraid that we will step on the unknown part of the river.
If you are going to swim, you can rent a floating wheel (salva –bida) for P50.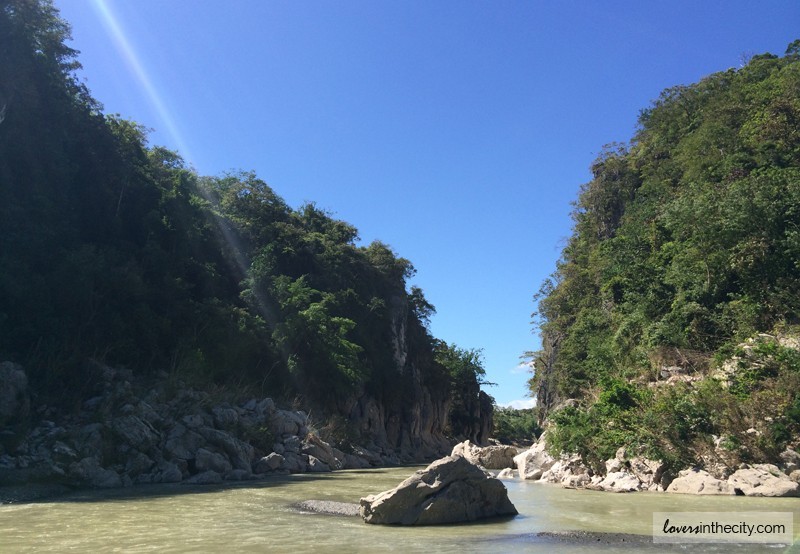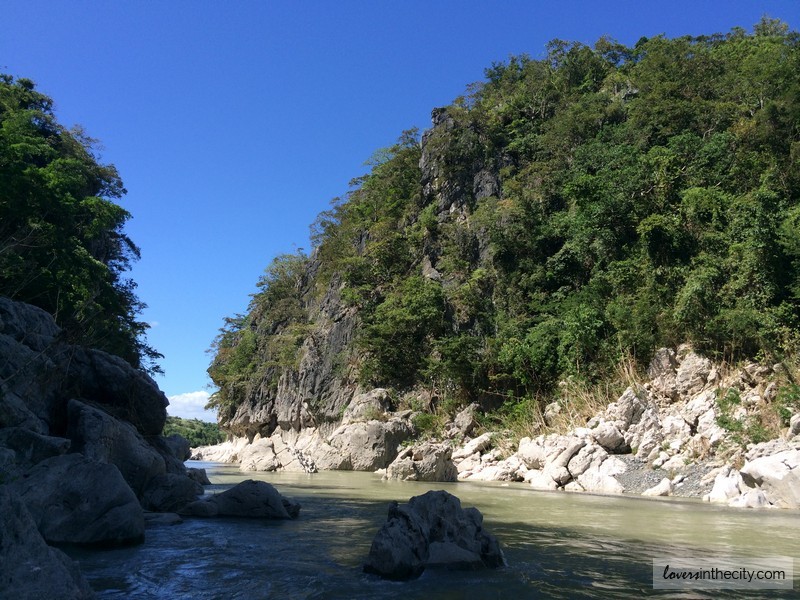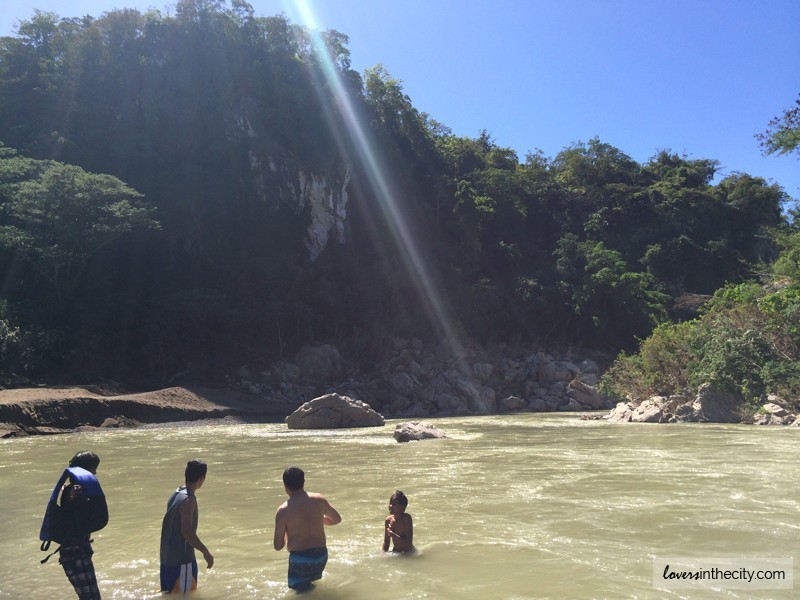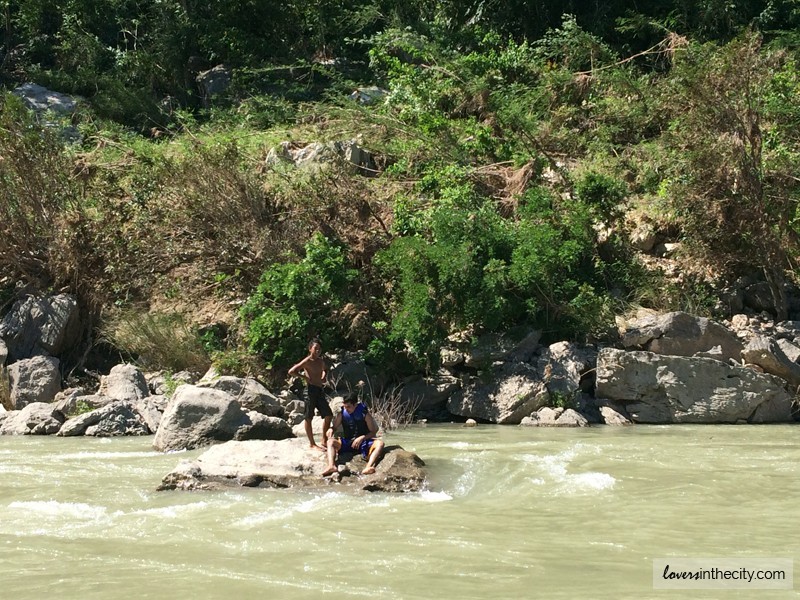 5. Zipline
Zipline Fee is Php 50 only, a very cheap amount to pay to to see the beautiful lime stones and the river on top view. Though we didn't try it because of time constraint on our itinerary, I asked our guide about it and told me that you have to pay another P50 going back to the starting point or you can trek downward the steep place where you will be landing and hire a raft for you to cross the river to reach your starting point.
6. Walk Up to Minalungao Cross and See Minalungao from the Top
You can also try walking up the 1000 step toward Minalungao Cross and see the beautiful view from the top.
There are is a bathroom and shower room in the park, and you have to pay Php 10 to use it.

You will see in our photo that the water is color mud. We missed the pristine green water because of rain fall the previous night. So it is best that you go here in Summer or when the weather is sunny! Plan going here early for parking lot and to avoid many crowd, yes it is frustrating to take a picture when other tourists are taking loooooong time to have their pictures takin in one place.
Again, practice "Leave nothing but footprints, take noting but photographs". We've seen traces of plastics on the picnic area in even in cave.