If you just want to escape from the hustle and bustle of the city and have a quick weekend get-away with your family or friends, Potipot Island should be on your list.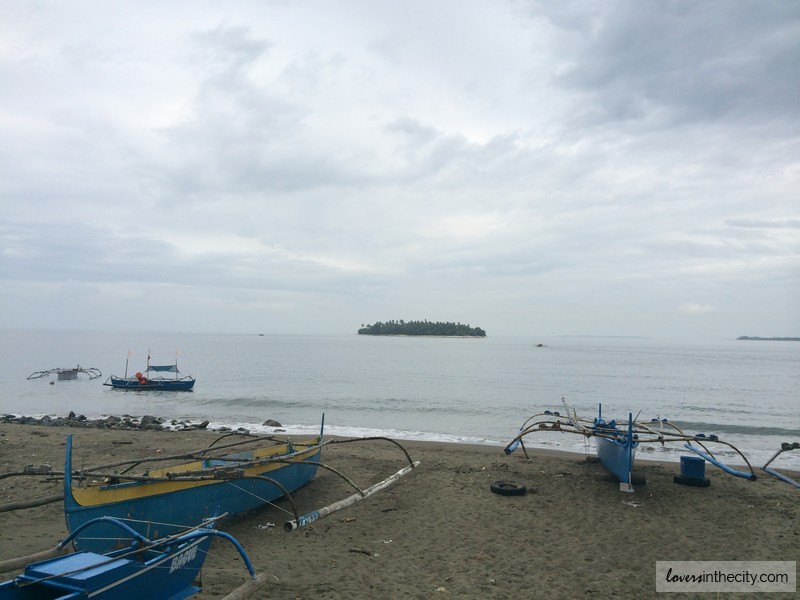 How to Get There
Our group went here by private vehicle. We left Quezon City by 11pm and arrived at around 5am in front of our boatman's house. Travel is roughly 6 hours if without traffic but it may be longer if you are on commute. From Steve's house (our boatman) we parked our car then walked to the boat dock, five minute away. Steve's assistants brought our heavy things in tricycle and went ahead of us. By the time that we arrived at the boat dock, it is still dark and can't see the Island from afar. There is no electricity supply in the island so the thing that makes us identify where the island is located is the flickering spotlight in the beach front. We waited for dawn to see clearly our boat travel going to the Island. Travel from boat dock to Potipot Island is roughly around 5 minutes.
Where to Stay
Entrance fee to the Island is Php100 for day tour and Php300 for overnight. There are no hotels or Inns available in Potipot Islands aside from few cottages or "kubo" for rent (Php1,500). Tent rentals are also available but it is not a service provided on the island. You have to tell your boatman that you're planning to rent one. Tent rental is Php300 which can accommodate for 2pax. Better yet bring your own tent to save some money.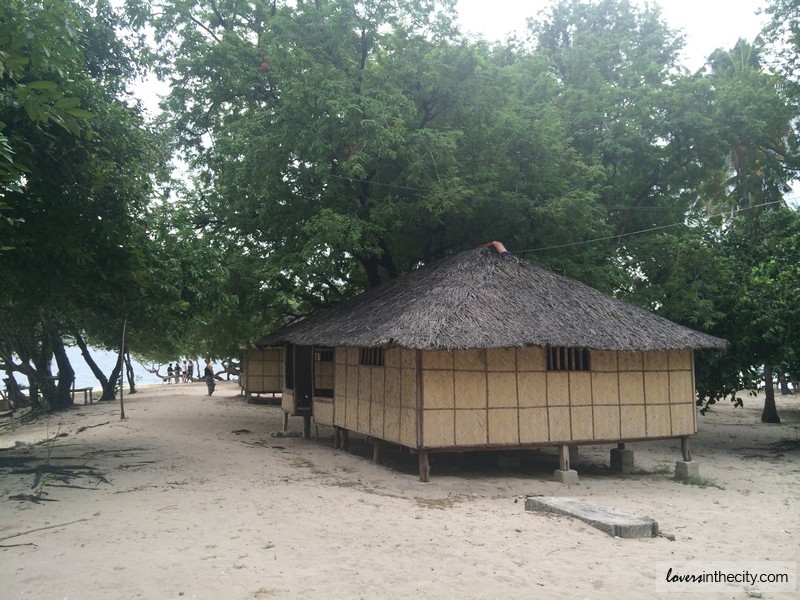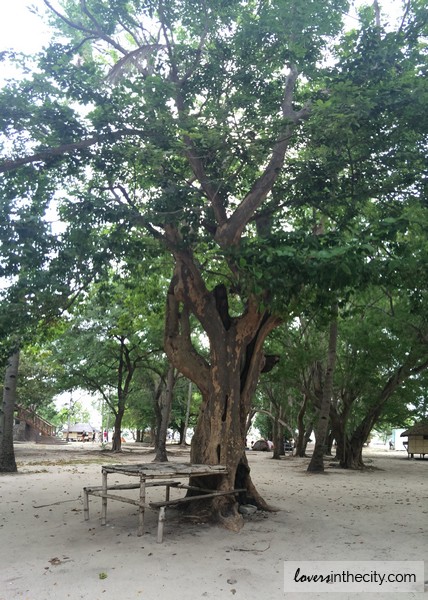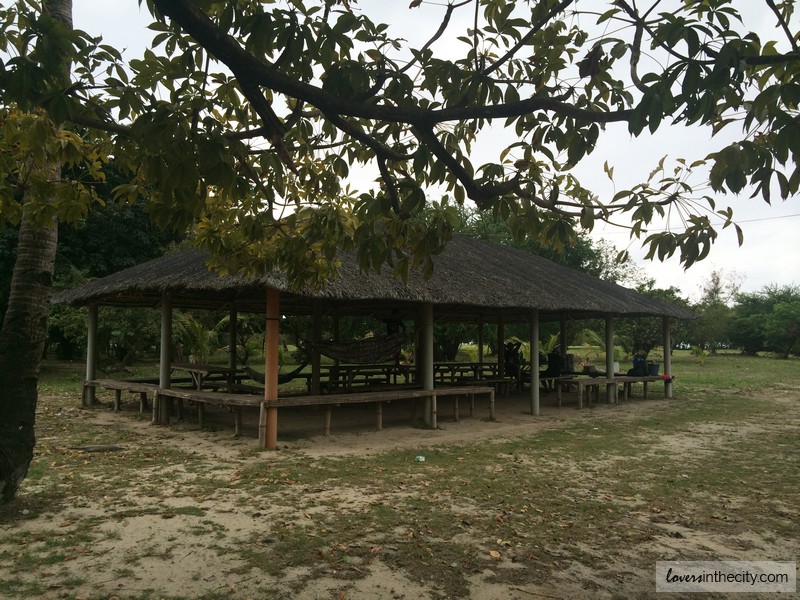 There is no potable water supply in the Island nor a store where you can buy it from, so we advice that you buy your own water supply and foods at the jump-off. You can ask your boat man as well.
Tip: You can get the number of your boatman. So if you need some supplies, you can simply ask them to deliver it to you, but with an additional fee, of course.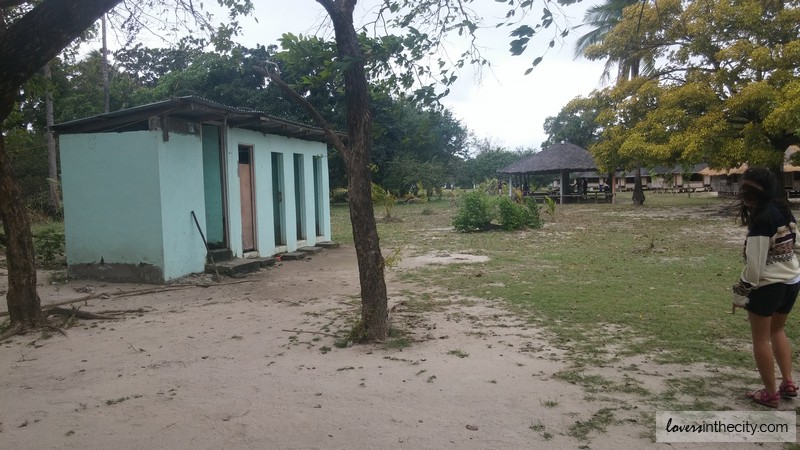 There are shower rooms and toilet in the island but the water supply can lose pressure if there are many simultaneous users. There are manual pump wells in the island which provides a more reliable supply of water. Good thing that there are bucket and pail in each toilet, but can go to other cubicle if the previous users used two bucket and did not return it after use.
What to Do in Potipot Island
1. Walk Around the Island
The island is small and you could walk around the whole island for 20 minutes. The island is generally peaceful. You will see other guests doing the same as yours; taking pictures, swimming, beach bumming or building sand castles at the beach front, cooking their dishes, lying lazily on their tent or strolling the Island. Walk and you will see the peaceful and unexplored part  of the Island.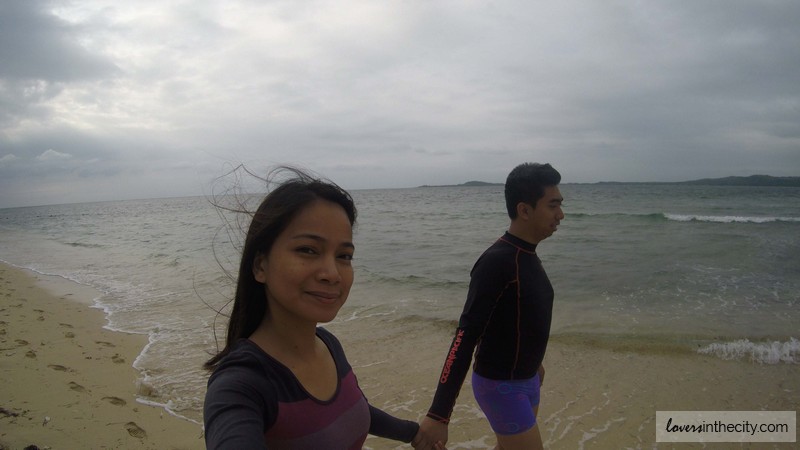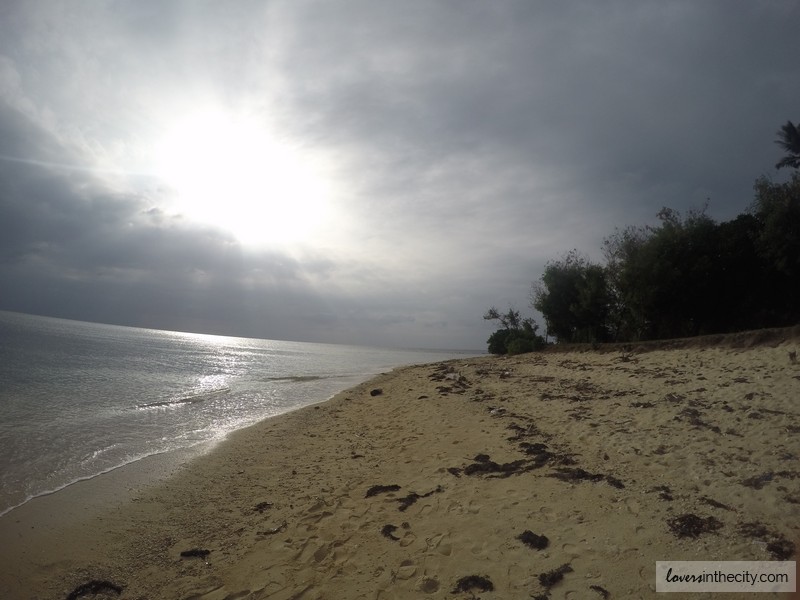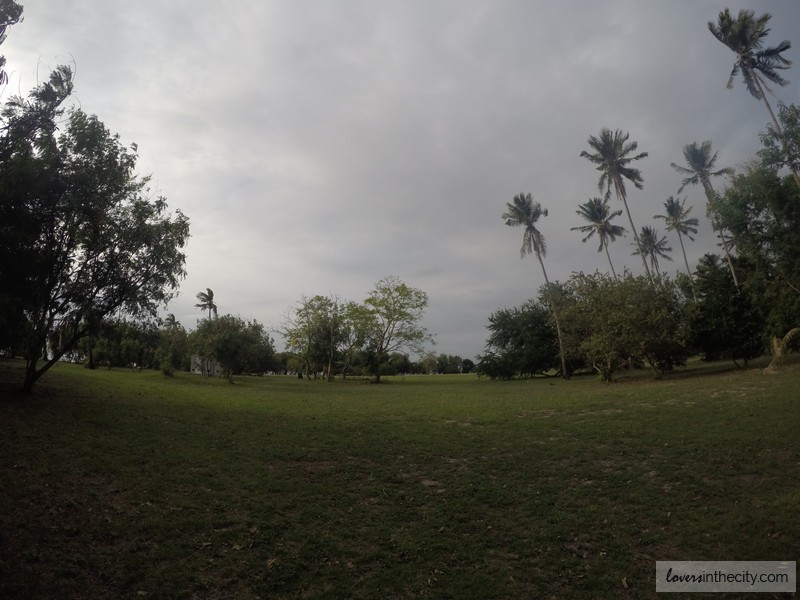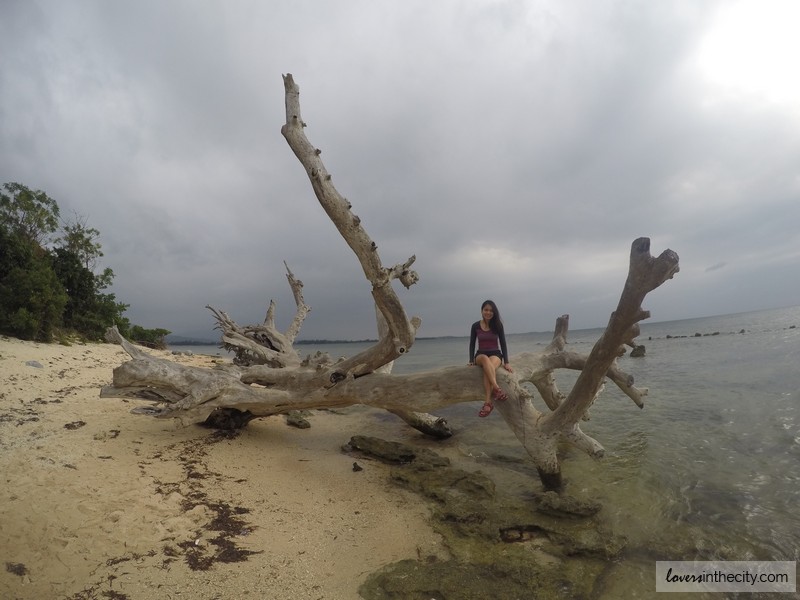 2. Chill and Lay beside the Beach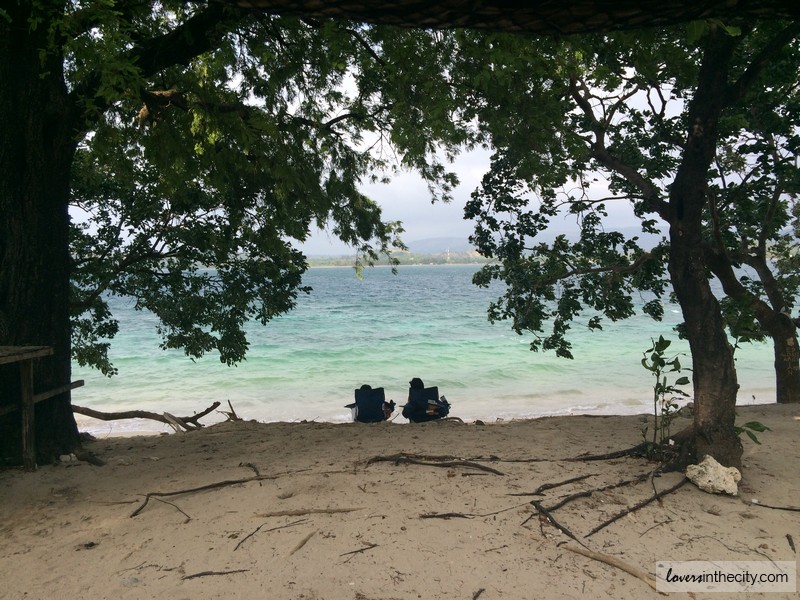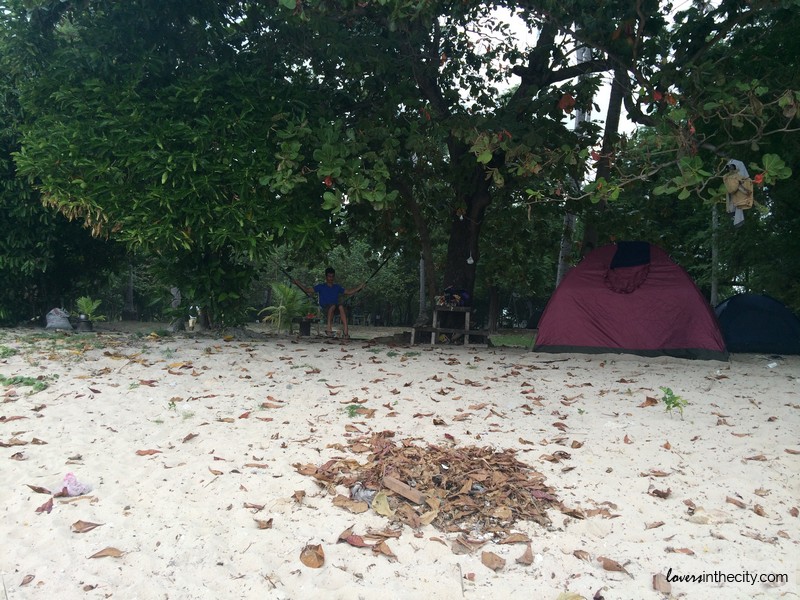 3. Swimming
The island has a white sand beach and clear water though there are some dead sea grass floating in the water. If you will swim, choose the area where dead sea grass are not vast. The water is itchy and a little salty. There is no beach sports here, I wish the Potipot Management will set up Beach volleyball court on the dead parts of the Island.Potipot Island, Zambales – Lovers in the City
4. Cook your own dish and Go Picnic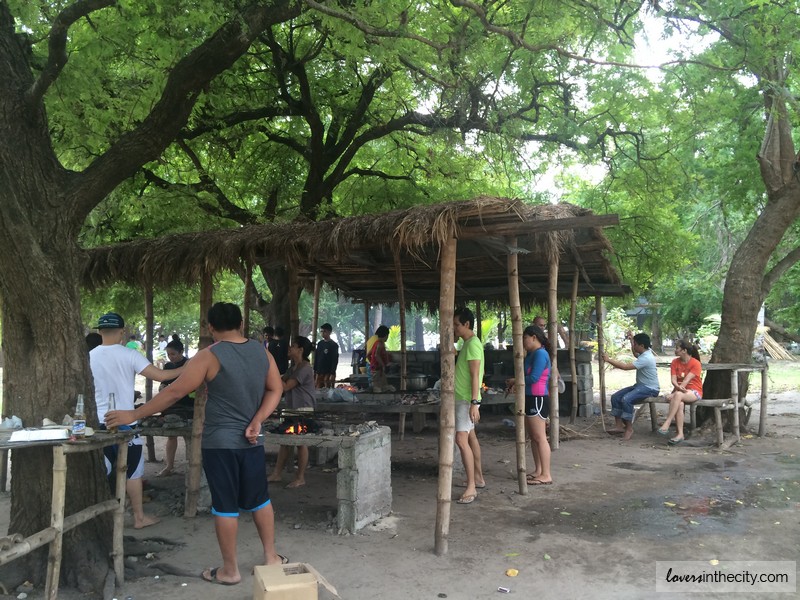 There's an area where you can cook and grill the food you brought. Just bring your own matches, charcoal or find dried woods around. We observed that some guests do not know how to set fire on the coal, and the caterers are helpful enough to assist them. What makes me happy in our Potipot Island stay is I see families eating bare hand and happily talking with each other sans their gadgets.
5. Camping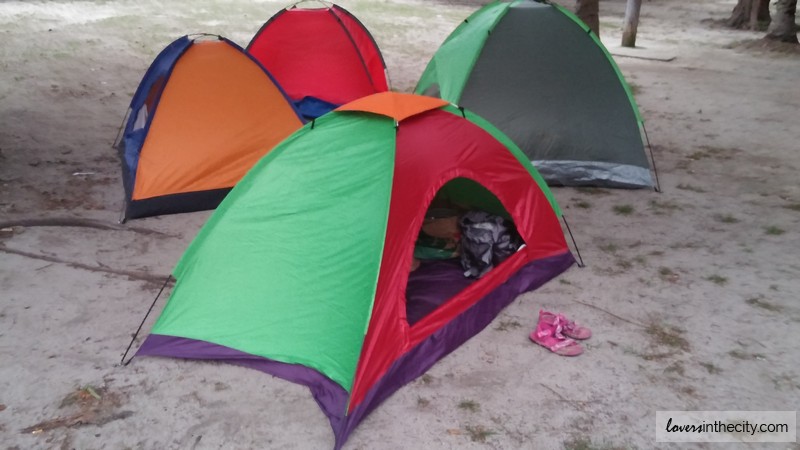 Depending on the weather, there are time that it is very windy and it is not conducive for you to go set up your tent and go camping. Bonfire is prohibited. If you will set up your tent, choose the location a tree and near the cooking or toilet area.During our stay, we originally brought our tent and even rented a spare from our boat man. We have successfully set up but the weather went dark and very windy so we decided to rent a "kubo" which costed 1,500php. At night, one of the care takers offered an improvised light source for Php300 but we opted out since we brought an emergency light which we are confident will be sufficient for the whole night.So charge your power banks and your phones, your headlamps and whatever light source available for you especially if you will be staying overnight or longer.
Tip: If you do not want to sleep in kubo with no light source, you can book an accommodation nearby and go to Potipot on day tour only.
6. Pose with this Iconic Tree House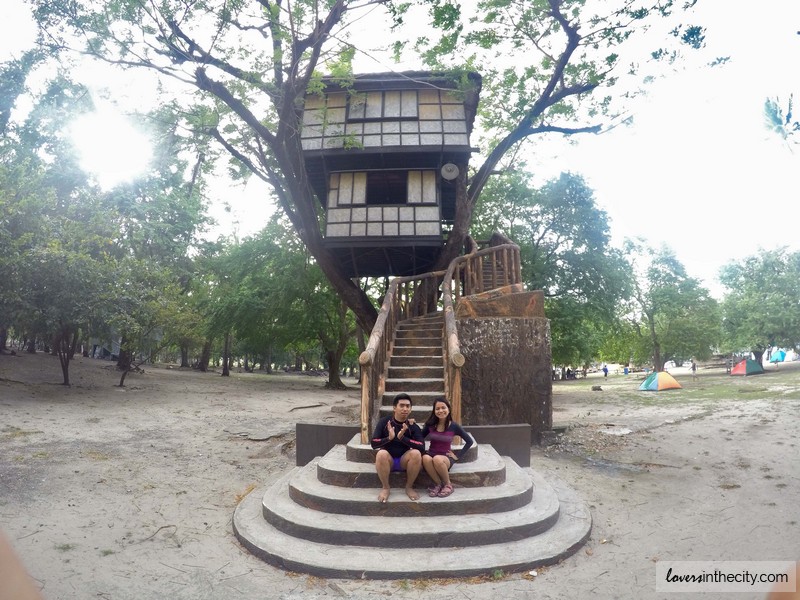 Potipot Island is one of the destinations that we really appreciate. The place were enhanced but not destroyed. It forces you to practice the basic of humanity; sleep, eat, chat with friends and family, swim and appreciate nature. We were able to chat with the souvenir vendor named kuya Lawrence. He is really polite and he said that he also offers supply delivery and cooking of foods as his side gig.
Here is Steve's Family who assisted us during our stay. Let's support our co Filipino in their local businesses in tourism. And practice the Leave No Trace policy.