Are you considering Falcon Crest Resort for your Summer Team Building? Here, I am sharing our experience on the said resort. Hope that you will find this helpful.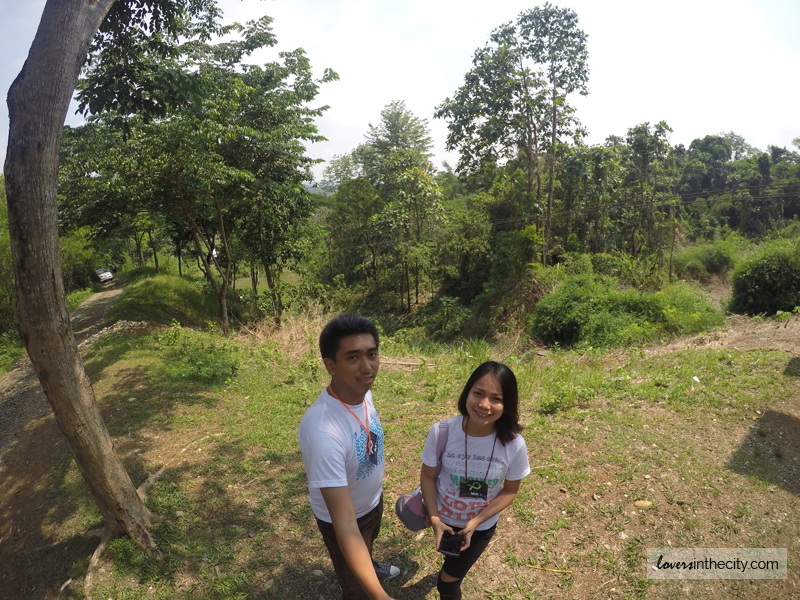 Falcon Crest, Norzagaray Bulacan Related Post
Experience
Tent. Tent are strategically located under the mango tree thus you will be shadowed from the sun and its heat. But the shade of the tree alone cannot overcome a 36C heat. At night, we decided to keep the tent cover open and the night cold is really refreshing.
Rest Room
Rest Rooms are located in the middle of the Tent Area. It has two rest room for boys, two for girls and two shower room.
There is no hangers or a make shift "sampayan" for your things, so you have to be resourceful. Our teams placed a monoblock chair inside the rest room so they can put their things on it so it won't fell on the floor.
Kitchen Area


Falcon Crest Resort offers a catering service (packed meals)  but it is a bit pricey for our budget so we decided to bring our own team to cook for our food. In the Tent area, there is no kitchen but Falcon graciously provided a long table where our kitchen staff placed under the mango tree.


If you will ask Gerald, the owner of Falcon, he can recommend his trusted vendors nearby Falcon whom you can contact for your needs. This is a great help since the only market nearby the area is a small talipapa which sells small volume and simple households needs. But if you will contact the vendor Gerald has recommended, they can prepare a several kilos of meat, vegetables before hand, as requested. There is also an ice and water delivery directly to your area, you can also ask Gerald for that.
Session Hall
Session Hall in the tent area is covered but the ground is still soil. There are mounted electric fans on the corner but when the weather is really humid, you will really sweat bigtime even though you are seated near the fan. There are mono block chairs provided but I observed that it is not cleaned, so it is really dusty. I advice that your time should bring basahan  and trashbags for your team.
Open Area and Ground
Falcon Crest Resort offers a facilitated team building package where you can use their team building facilities like zip line, Wall Climbing, and more. But since we do not have a budget for the facilitated team building, we just used Falcon Crest's spacious and nature friendly grounds. You can use Falcon Crest's ground for free but not their team building facilities.
Service and Security
The owner, Gerald is really helpful. He is always "one text away" and willing to assist on your every need. He is really hands on but I observe, he lacks staff in the resort. There is no staff cleaning the grounds or rest room every day (maybe, they will just clean it after we left).
Falcon doesn't have a security guard. All they assured us is that their staff roam around within the day and community around Falcon Crest is very friendly. But to be secure, especially our team slept in an open tent, we brought our Marshalls that will safeguard our campers especially at night.
Tips and Tricks
Bring trash bags. Falcon provides make trash cans in a size of a drum but I observe, staff do not collect it everyday. Of course, nobody wants to stand near your trash that stink (especially the left over foods) and being played around by flies.
Bring extension cords. There is an electricity socket adjacent to the tent area.
The place is quite hard to find so prepare a directional map and commute instruction for your team and drivers. Here, I will share to you a directional map on how to commute going to Falcon Crest Norzagaray, Bulacan.
Are you also planning or did successfully did  your Summer Team Building at Falcon Crest Resort, Norzagaray Bulacan? Share your insights on the comment box below.