Yours truly is not a Cat person. We have a cat at home for the purpose of threatening the rats around, but personally, i find it clingy and sometime annoying. Kevin on the other hand is a dog person. He even wrap our left over and bones from our packed lunch to feed his dogs when he arrive at their house. But Kevin has a friend couple who treated cats as their baby, and before the year ends, they wanted to  visit the Cat Cafe Manila at Maginhawa St. Quezon City.
The Cat Cafe prefer a reservation before you go there, but if you will go there by walk in, you might be a chance guest if there are few customers. The Cat Cafe interior is small, it can house approximately 20-30 guest simultaneously. There are high chairs on the side, if you do not want to get bogged down by the passing cats. But, I advise you to take an Indian sit around a small table so that you will have an opportunity to have get around gets, play with them and even sit and sleep with them.
Cat Cafe Entrance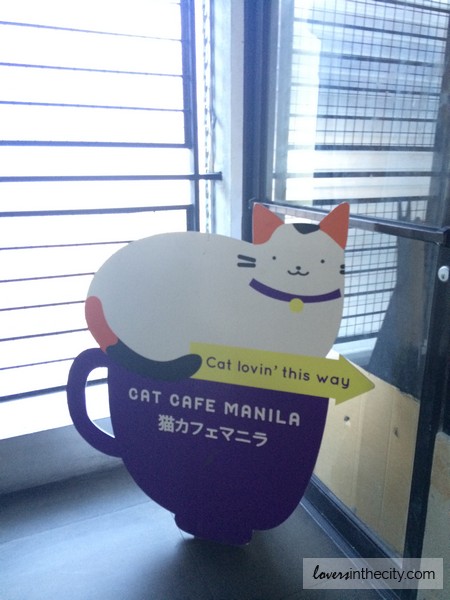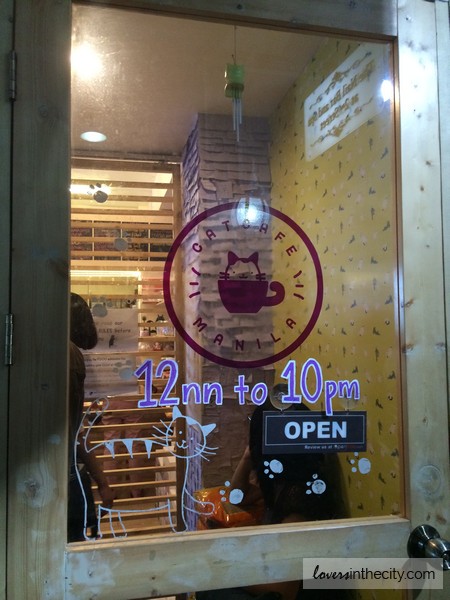 Cat Cafe Interior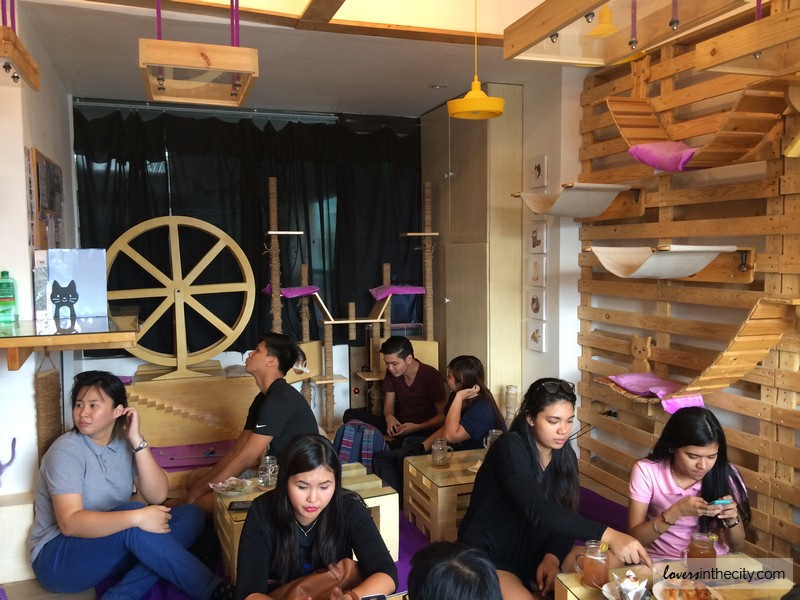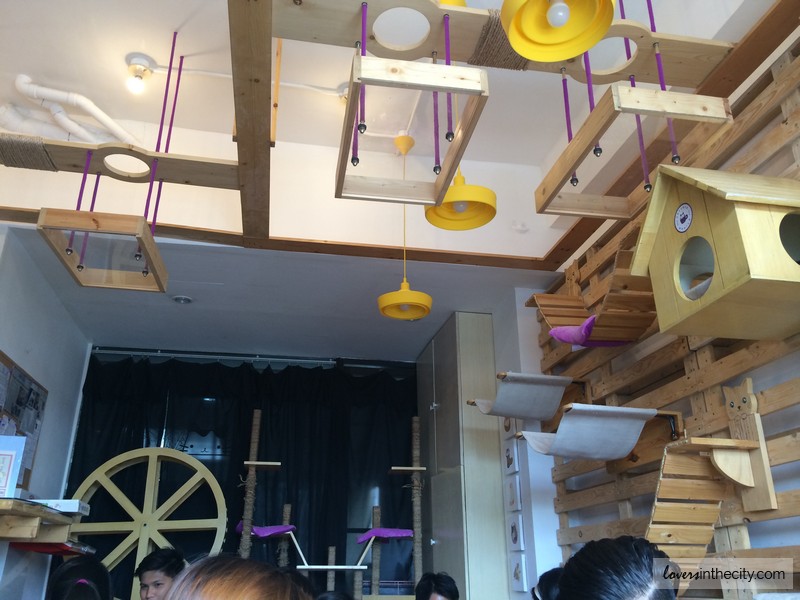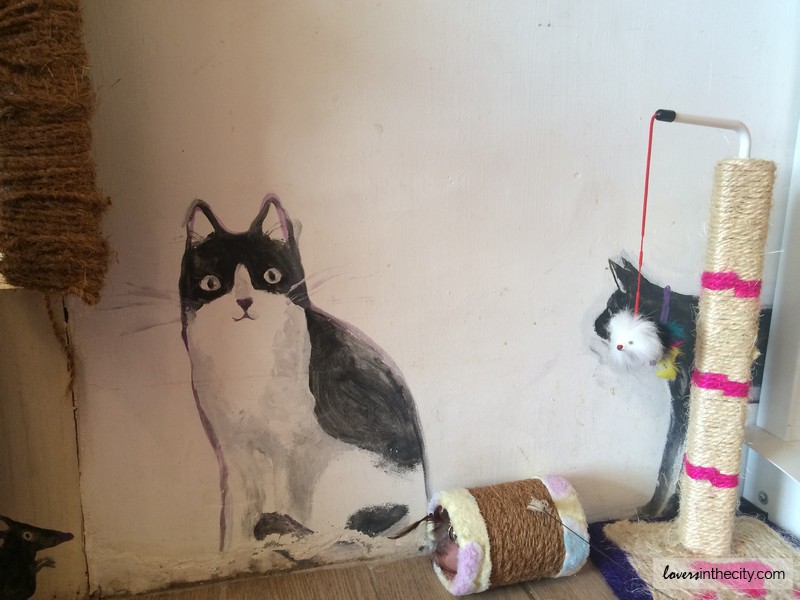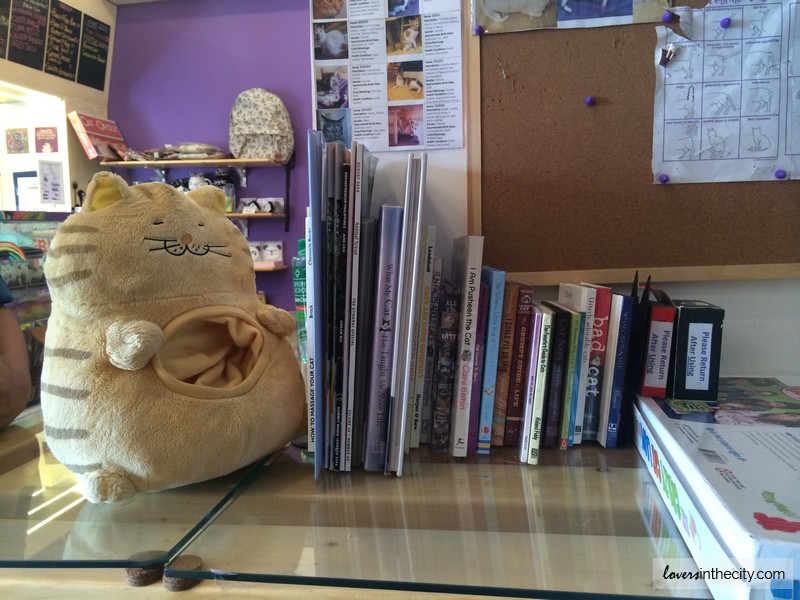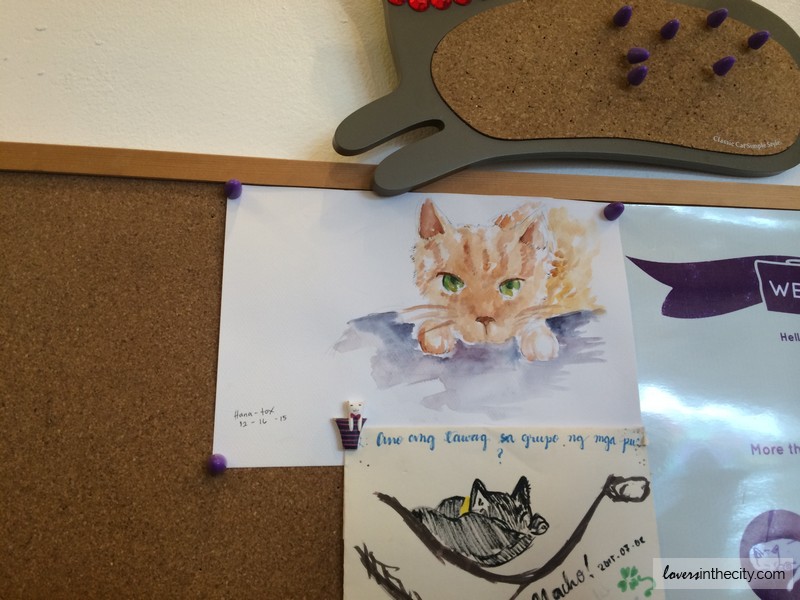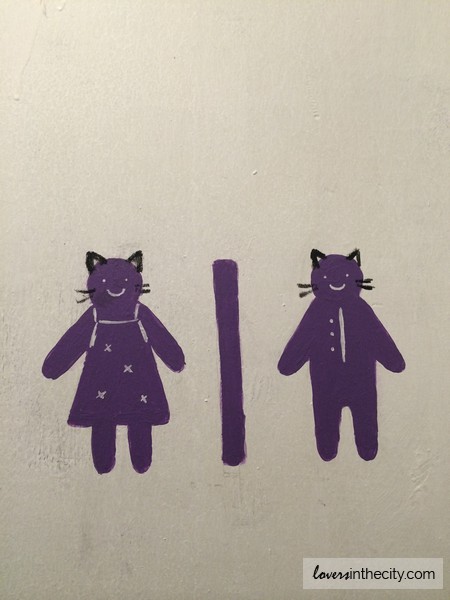 Before you go inside the Cafe, guests are required to sanitize their hands, read the house rules and take off their shoes. This is for the safety of the cats and the guests as well.
Entrance fee is Php200, good for one hour stay with Php100 consumable for foods. They also give a Membership card where you can have a free drink on your fourth visit and Free entrance fee and 100php consumable on your 9th visit.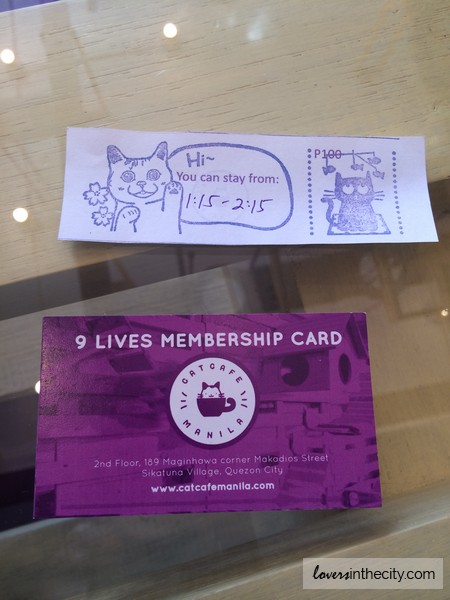 As I have said in my intro, I am not a cat person. But observing their behaviors made me adore them. The cats in the Cat Cafe are "PusPin" or Pusang Pinoy as my friends call them. They belong to the breed of cats that is commonly domesticated in Filipino household.  Some of the amazing observations I have with them: A cat named Mama Cat is so clingy and malambing. We have just seated on our chosen table and she immediately walked in our middle and took a nap in the lap of my friend. She really wanted to be spoiled. One cat is Ashley. She is a beautiful black cat with an intricate stripes at her spine. During our stay, she just laid in one high chair like she is not on the mood socializing. I do not know, but maybe because we visited during siesta time. Hehe. One cat named .. is just sitting on beside the glass window like thinking deep about something. After seeing them and having a fellowship with them, your mind will change about them. They are amazing! Like us, they are unique, have a certain features, attitudes and even a "mannerism". The cats in Cat Cafe Manila are also very healthy, they are clean with no cat scent and I can't believe that their breed will grow as big as a dog.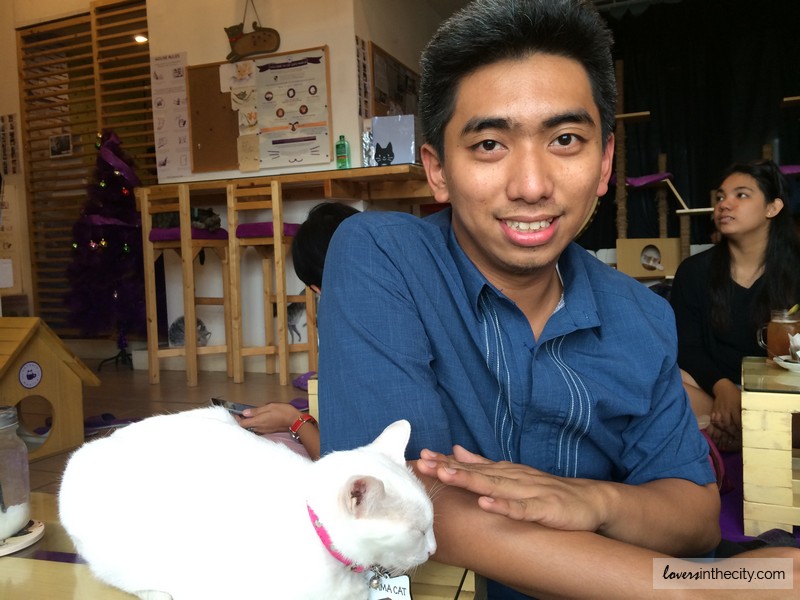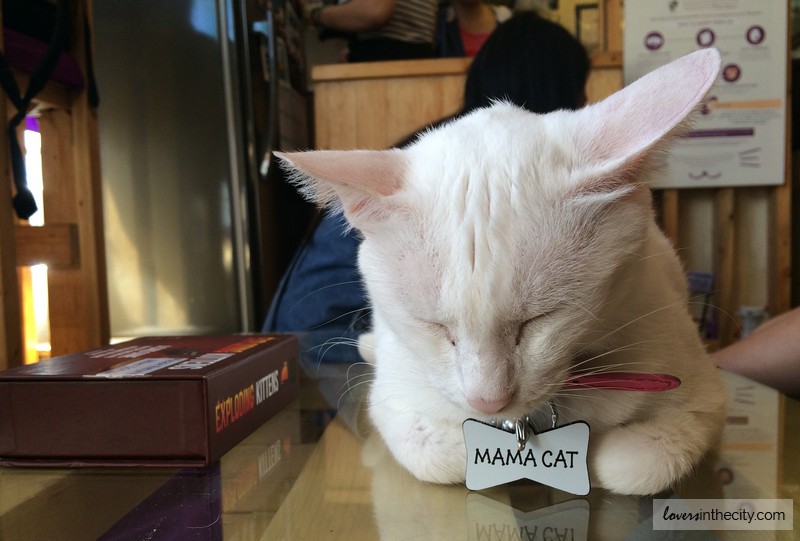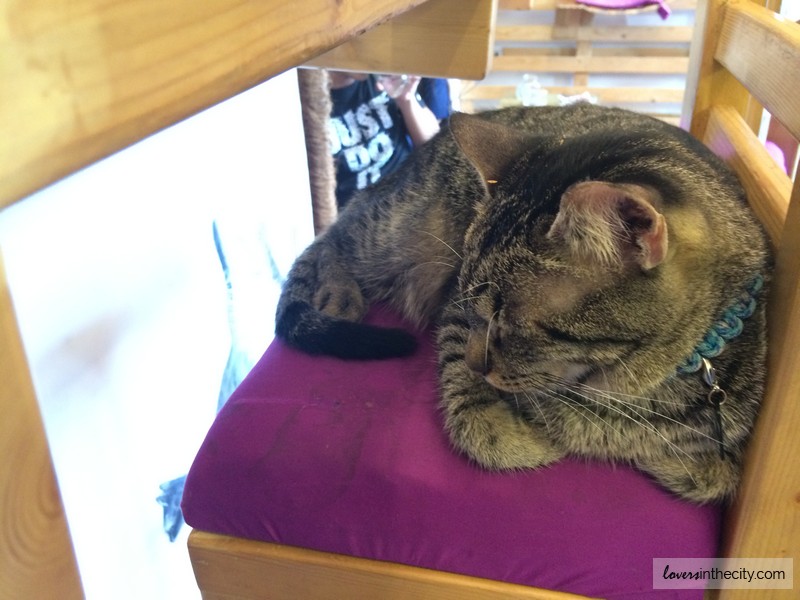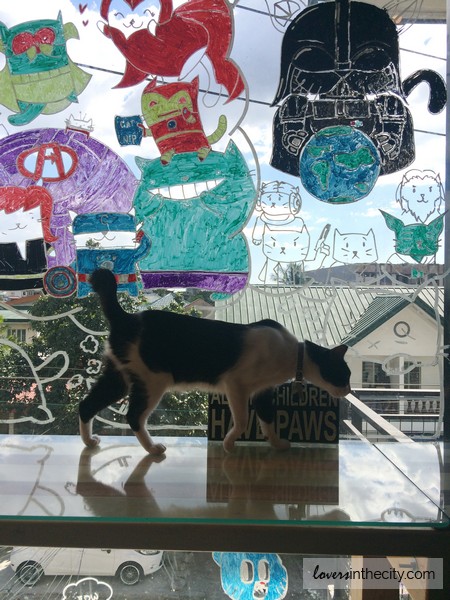 The visit to the cats alone are sulit na, but the foods are also worth a review. Kevin and I combined our ticket so we had a Php200 consumable. We were able to order a Meowcha cupcake (Php60) and Mango Graham Shake  (P140), both tastes good. The Meowcha cupcake is not that sweet but the coffee flavor of the icing blended well with the base. The Mango Graham is amazing, it really tasted like a Graham Cake but you are eating it through a straw.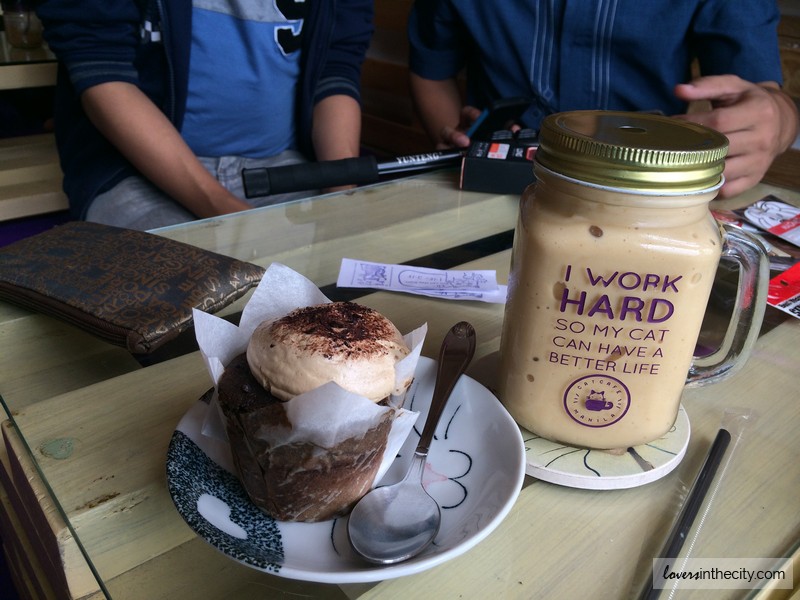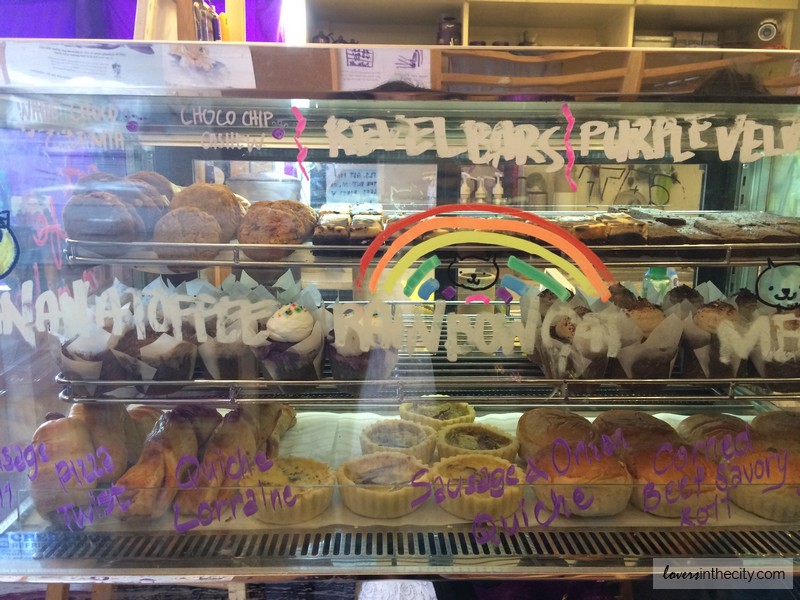 Beside sitting with cats and eating, we were able to play a Cat-oply, a monopoly game with Cat cards. The Cat Cafe Manila has a full stock of card and board games related to cats. Hehe. It is fun to play with your company while consuming your one hour stay chilling with the cats. Of course, you cannot play a full hour with the cats, because they are either asleep or sitting on corner almost all the time.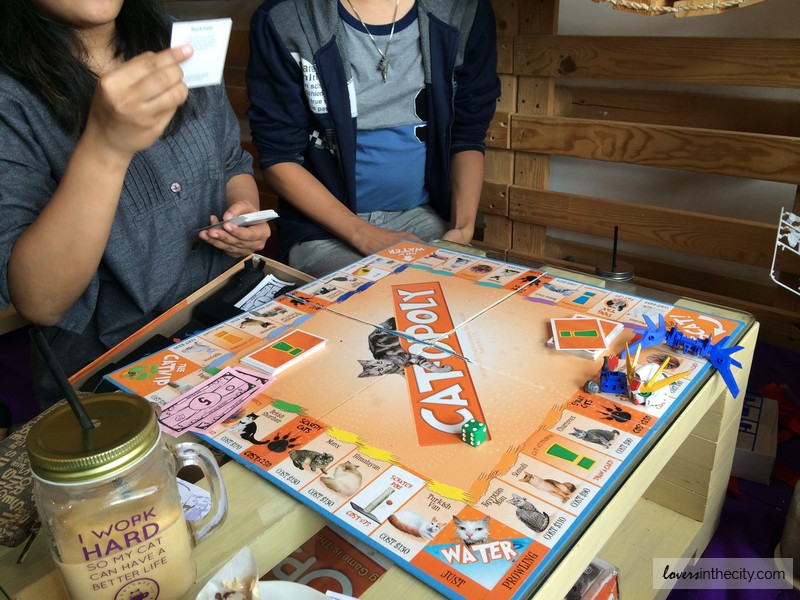 They also sell souvenir items related to cats like a flash drive, bookmarks, tickler and ball pens. What really caught my eye from the souvenir shelf is the Mason Jar with a text printed on it- "When I die, the Cat gets everything"! Haha!
If you have fallen in love with one of the cats, they have an adaption program. There is an adaption procedure like screening and interviews that will be conducted with a minimal fee.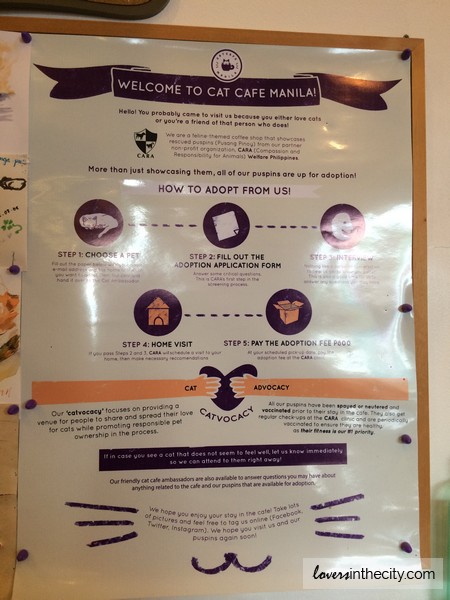 I wasn't able to remember and play with all of the cats. But here are their portraits. Believe me, they are all beautiful!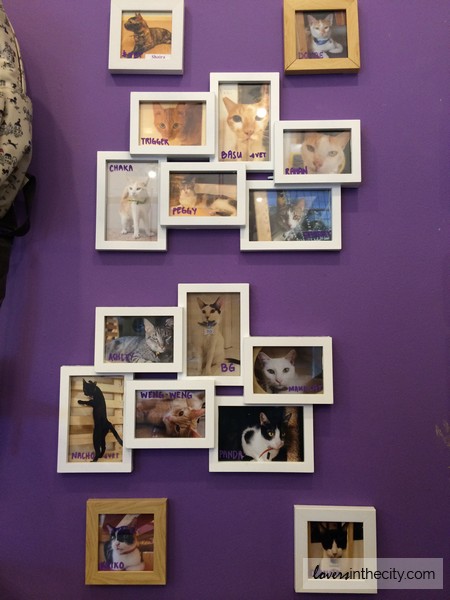 Our group really enjoyed our stay! This cafe is indeed worth a visit!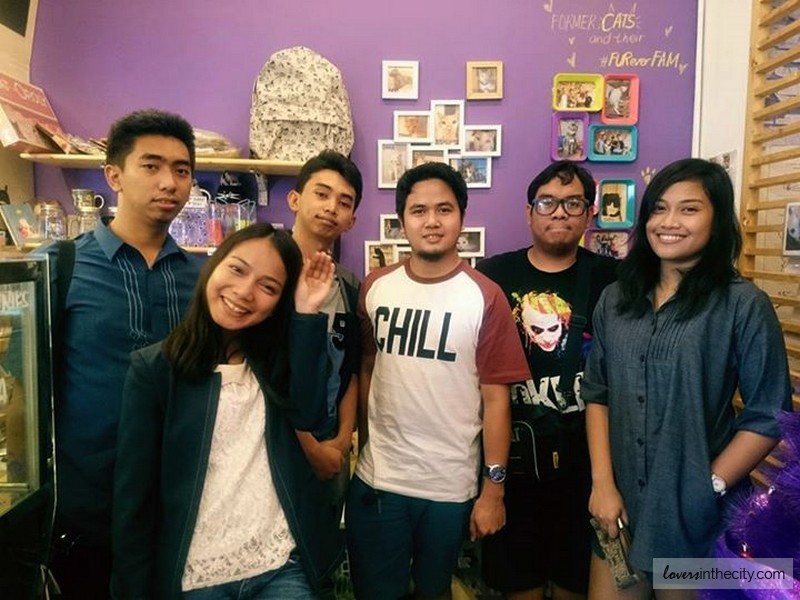 Cat Cafe Manila
Second Floor, Maginhawa Building, 189 Maginhawa Corner Makadios Street, Sikatuna Village, Quezon City
Open: 12pm-10pm