As a birthday gift for me, Kevin bought me a Folding Bike. But it is not a surprise, since he brought me with him to choose a bike of my choice. Here we are sharing our experience on Buying a Bike at Cartemar Shopping Center, Pasay Manila.
Cartemar is a known place for buying pets, pet foods, grooming and accessories. There are also a long straight of tiangge selling shoes and ready-to-wears. But on the side of Cartemar near Leveriza, you can see a long section of bike stores where you can see wide variety of bikes from Mountain Bikes and Road Bikes for hobbyist, cute toddler bikes and others in "hybrid form".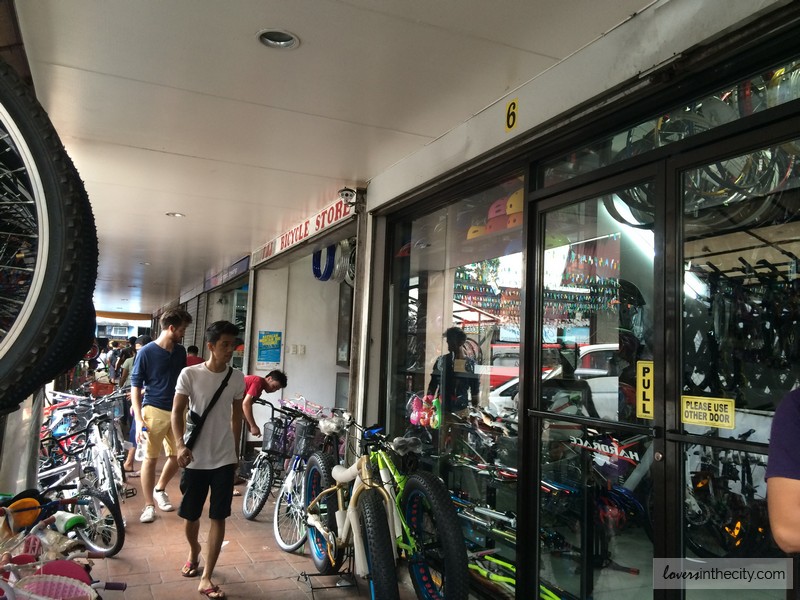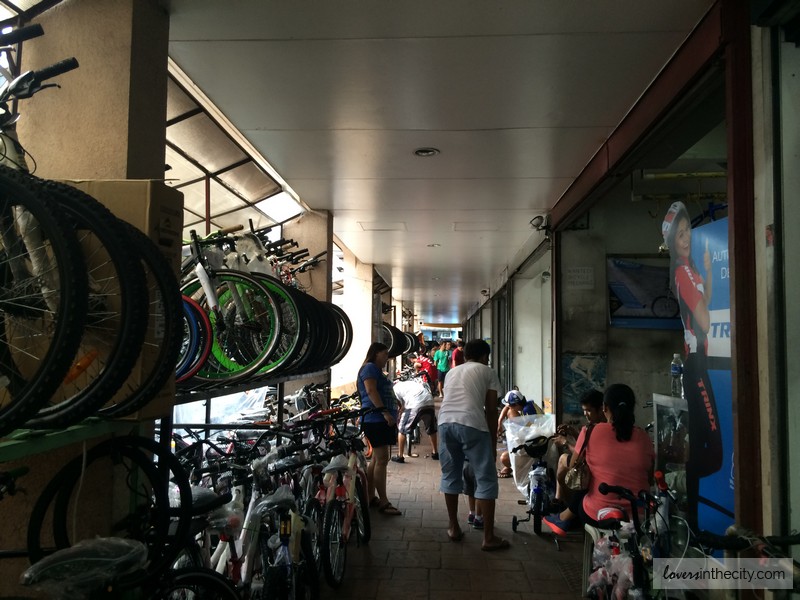 The Bike stores area is a busy place. There are a lot of first timer like us canvassing and window shopping of their desired bikes.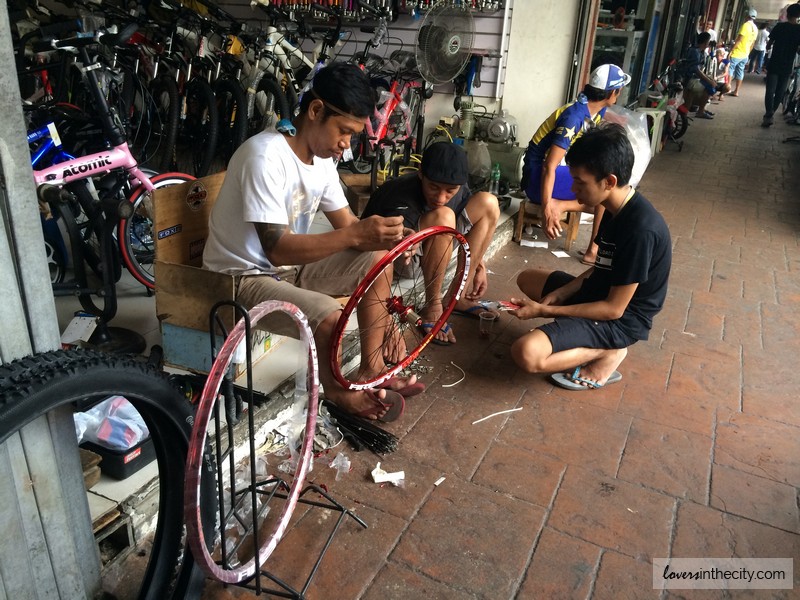 Bike hobbyist coming around for customization and set-up of their bikes.
Here are a glimpse of the bikes on display in the area.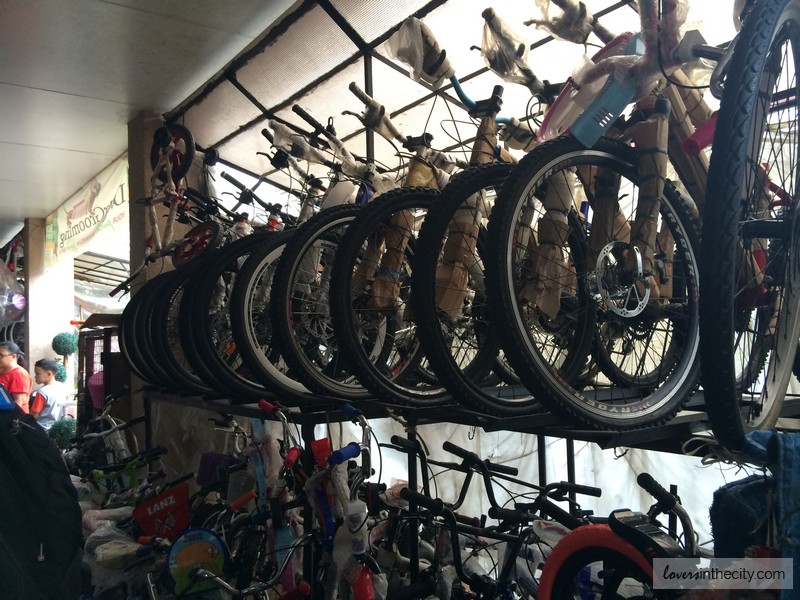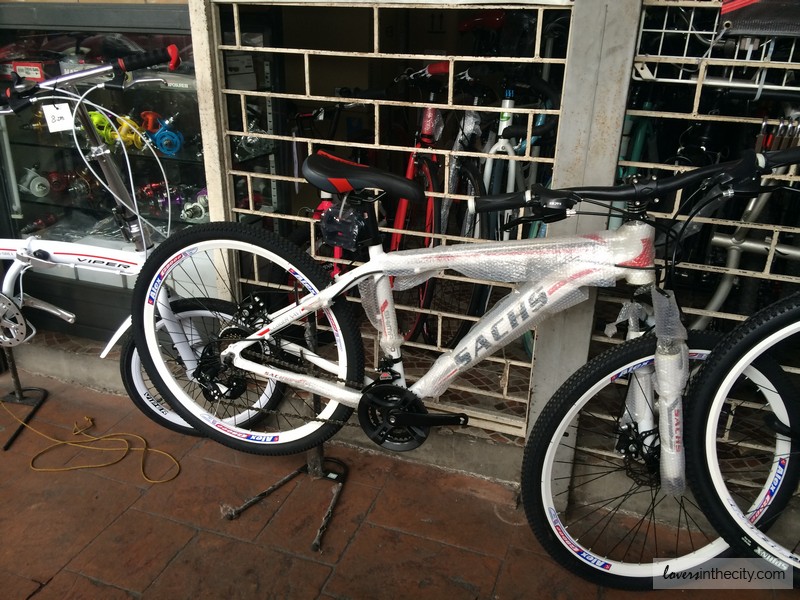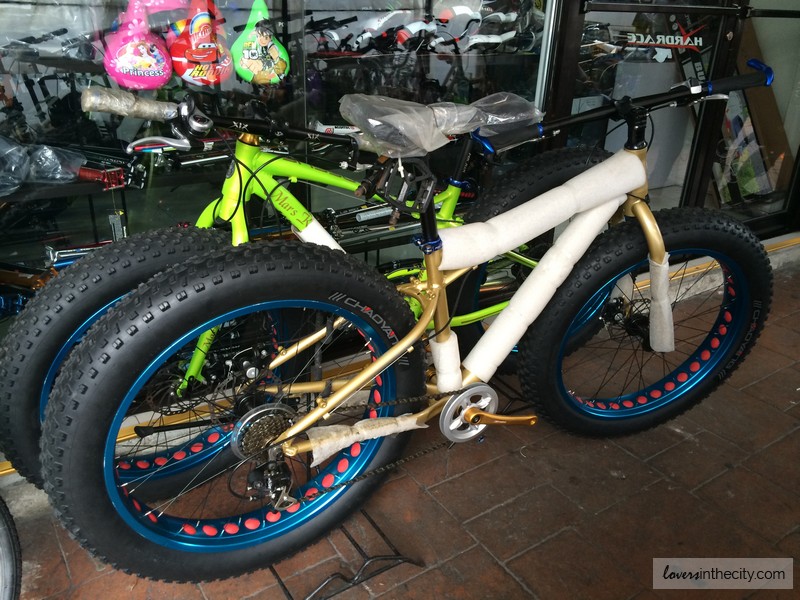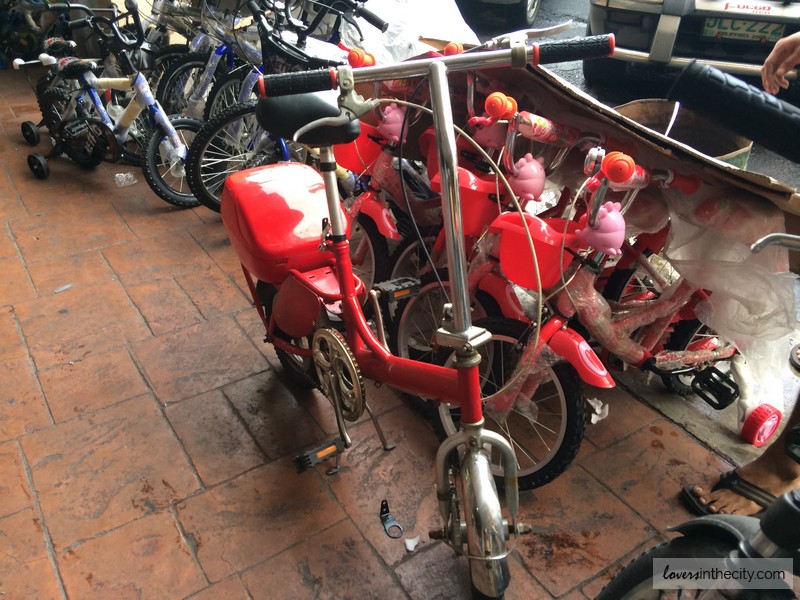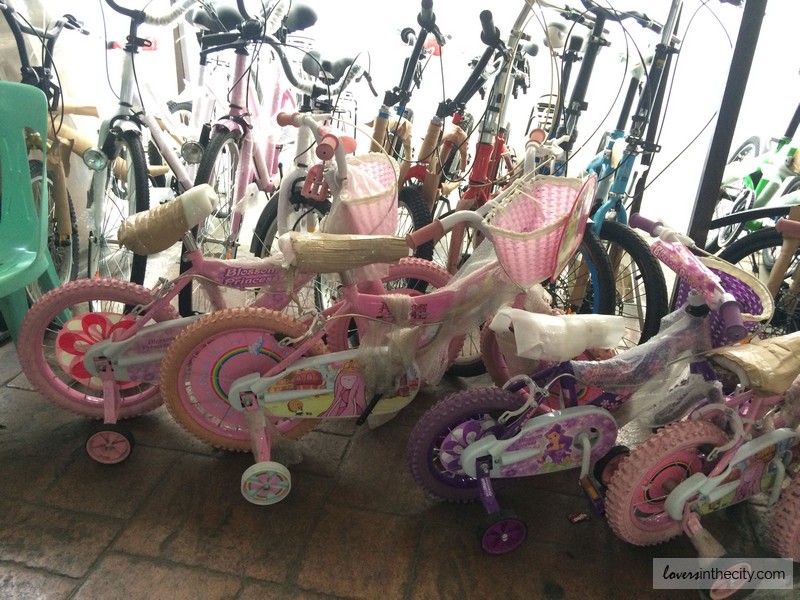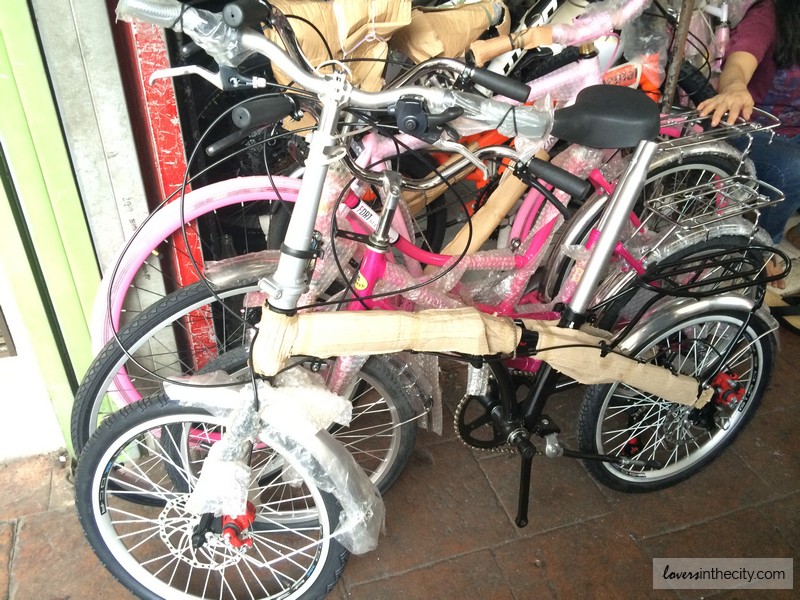 We found a Bike shop called Paulina's, the first bike shop in the long path of Cartemar. The place has a comprehensive stocks of different bike brands, parts, accessories, and bike wear plus they give discounts. The time we went there, they are on sale!
Outside Paulina's, you can see different designs of bike, this folding bike design was my first choice.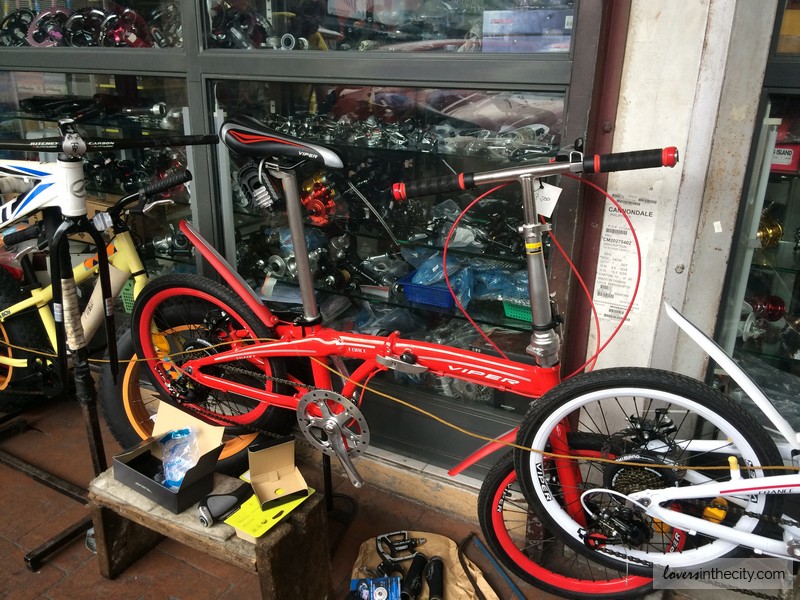 Inside their store you can find bike parts..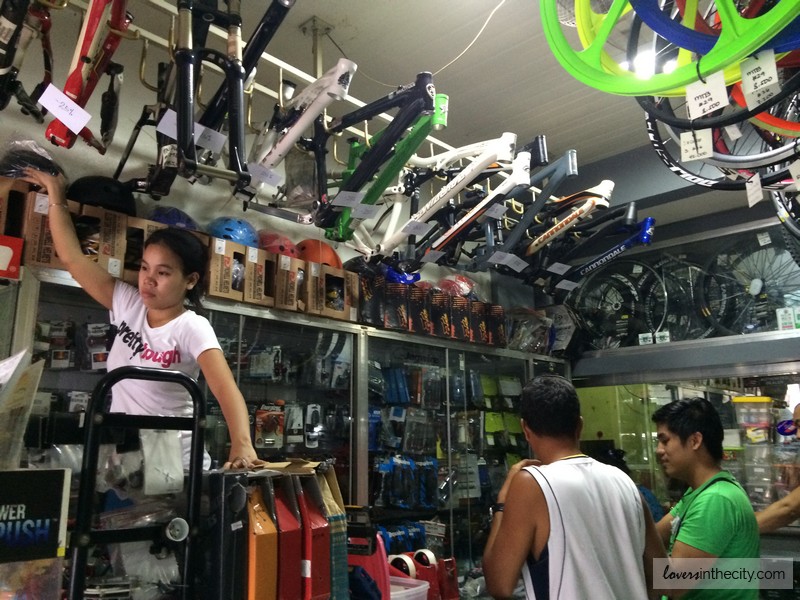 And on the second floor of their store, you can see different varieties of biking gears and (expensive) bike, a heaven for bike enthusiast I might say. You'll see that these bikes has 10-25% discount tags but a single bike costs 75,000 or more on their regular price!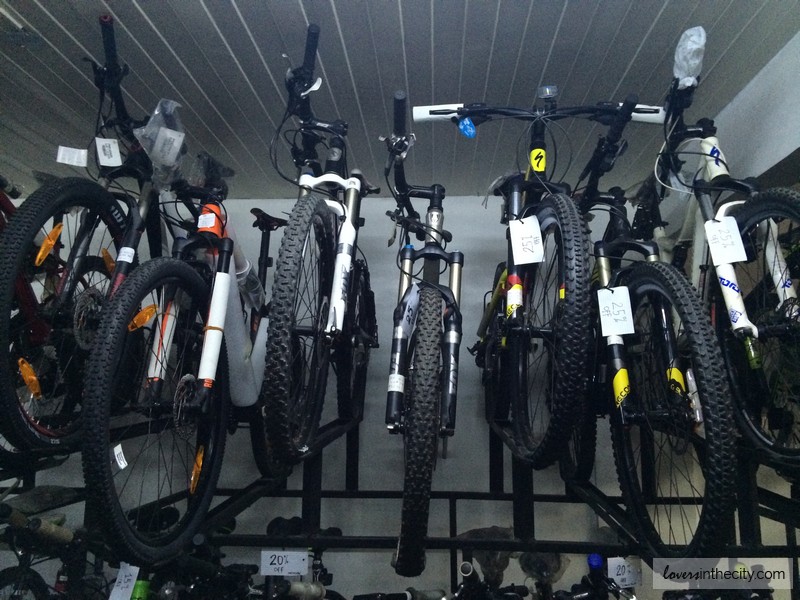 There are biking shoes which I observed costs starts from 1k above..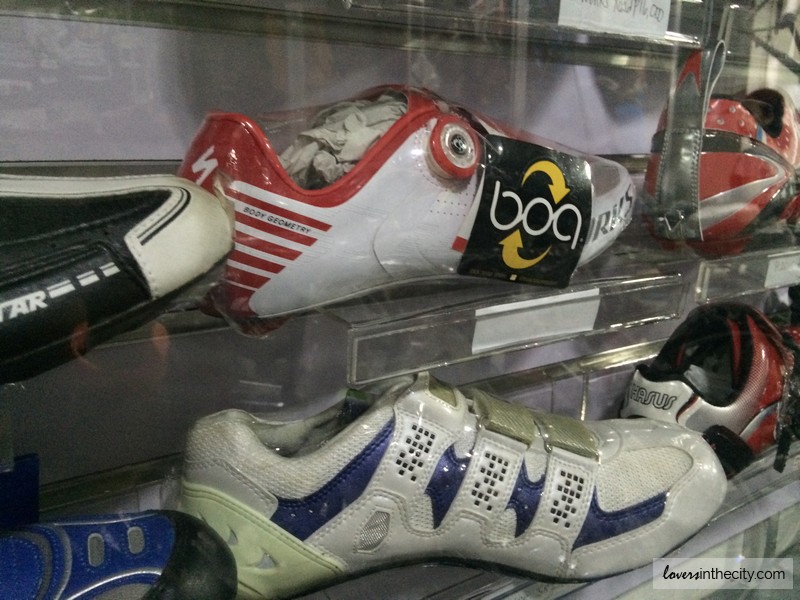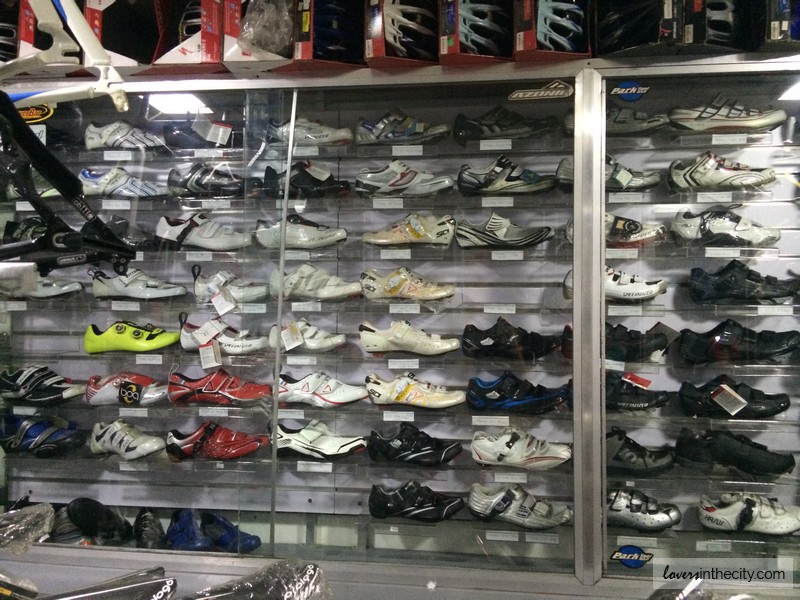 There are biking gears like clothes, shorts, shades, socks, hand pads and knee support among others..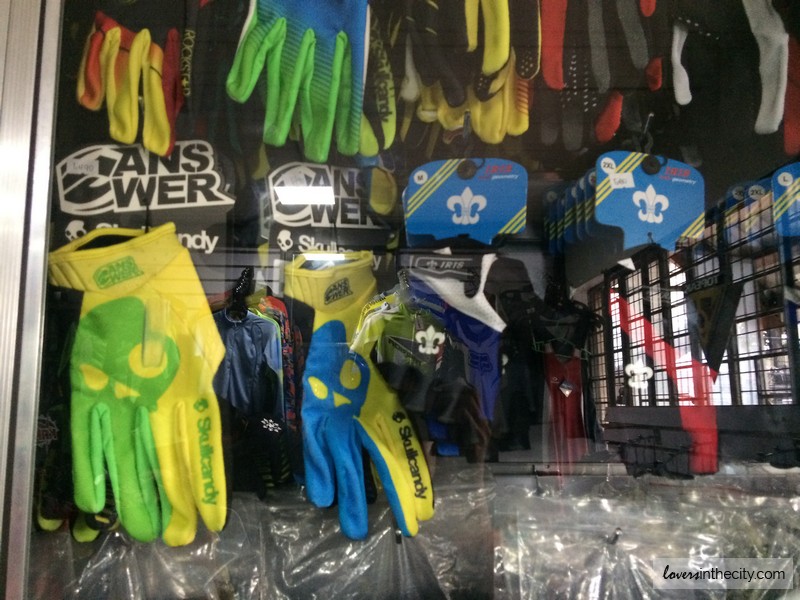 There are biking head gears also. There are cute doodled hard hats that costs 2,000. Mine, i bought a simple hard hat that costs 500 only.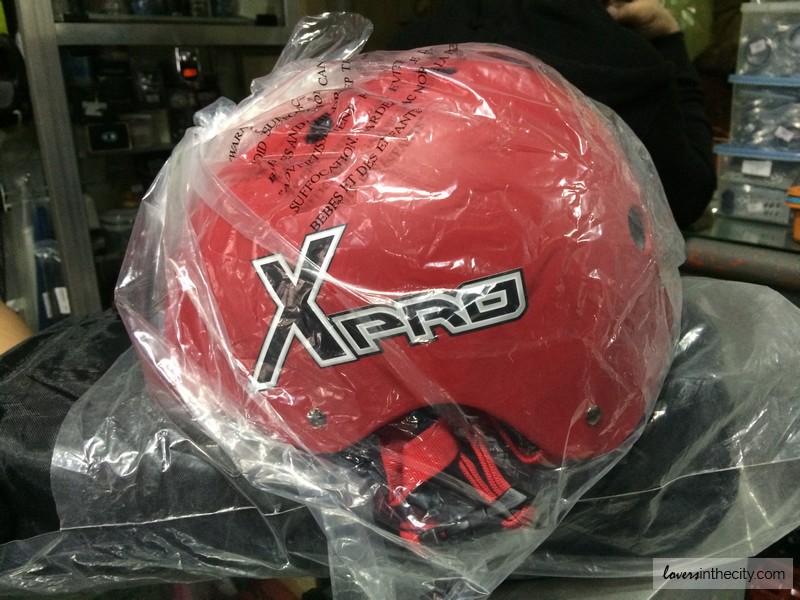 We bought an alloy folding bike on a nearby store. The sticker price is 8,500 but we haggled until Php 7,500. The bike weights 14kg which is good for petite frames like me. There are cheaper folding bike that costs around 4,000 but it is heavier..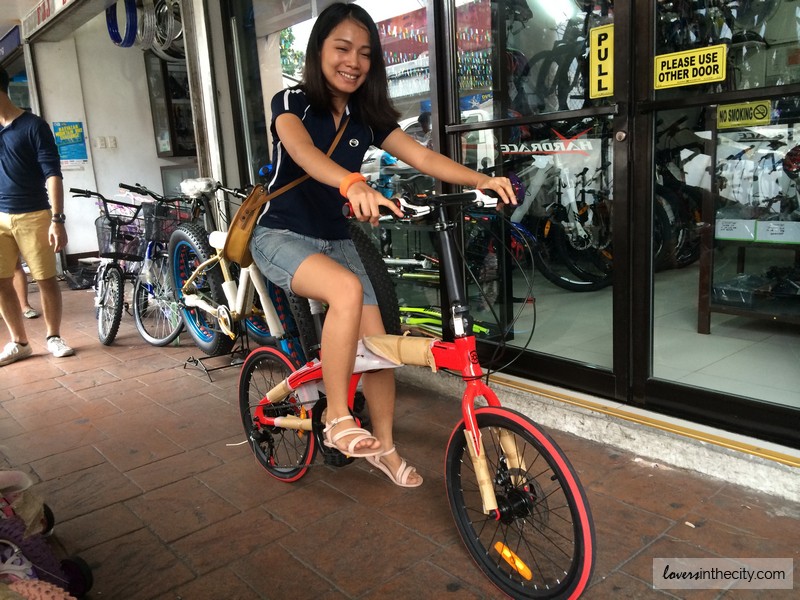 We had a problem because Kevin didn't brought his car and we do not know how to bring it home. We are yet to visit Little Tokyo that afternoon but we do not want to spend much on Taxi. We then decided to buy a Folding Bike bag which costs Php950 at Paulina's.
Are you also planning to buy a bike for your partner or your kids? Go and visit Cartemar, Shopping Complex Pasay City, Metro Manila.
How To Get There According to Ph-Commute
From Fairview, Quezon City
1. Ride a Bus with sign board LRT-Ayala Leveriza. Drop after the bus took a U-Turn at Leveriza.
2. Ride a jeep to Libertad/Baclaran, and ask the driver to drop you off at Cartimar.
Hope you find this post helpful.