Artsy Cafe – Everything about this place is Instagram worthy.
Yes, that is what I told myself when we entered Artsy cafe. Its facade, balcony, ceiling, walls, floor, drink counter, food, everything, you can effortlessly take a picture and directly post on your social media account.
The Place
Artsy Cafe lies on the far end of the long stretch of Maginhawa Street. If you will come from Philcoa, take the Masaya Road and Turn left on Maginhawa. Artsy Cafe is on the left side. We did not notice an ample parking space aside from the front of the Cafe, but Artsy Cafe is located on the not-so-busy part of Maginhawa so I believe you can easily find a space right across or near it.
The store design is really artsy – the place really justifies the name except for the "cafe", since they are not offering much on coffee.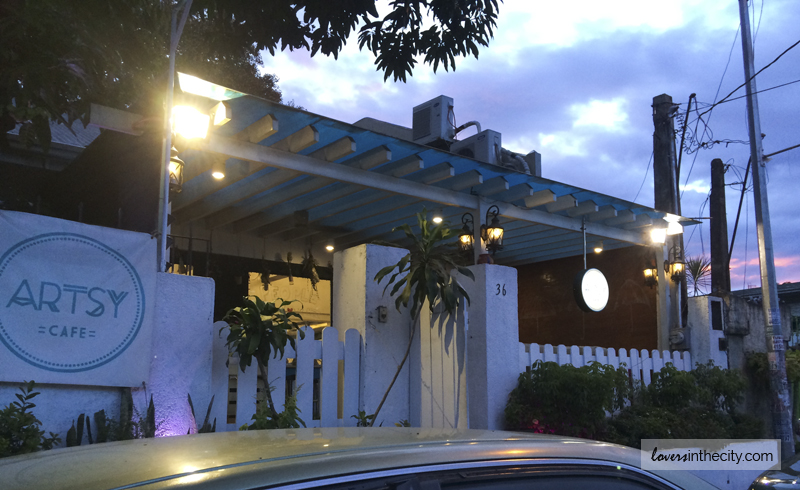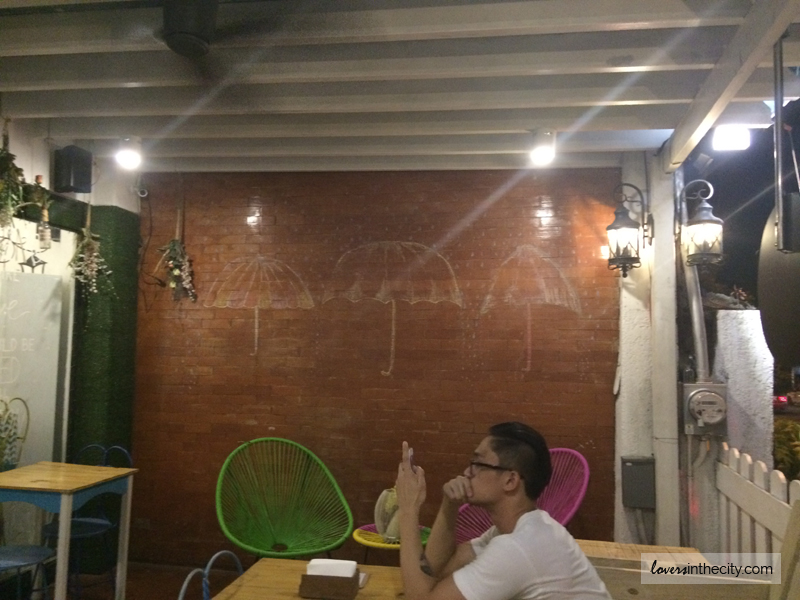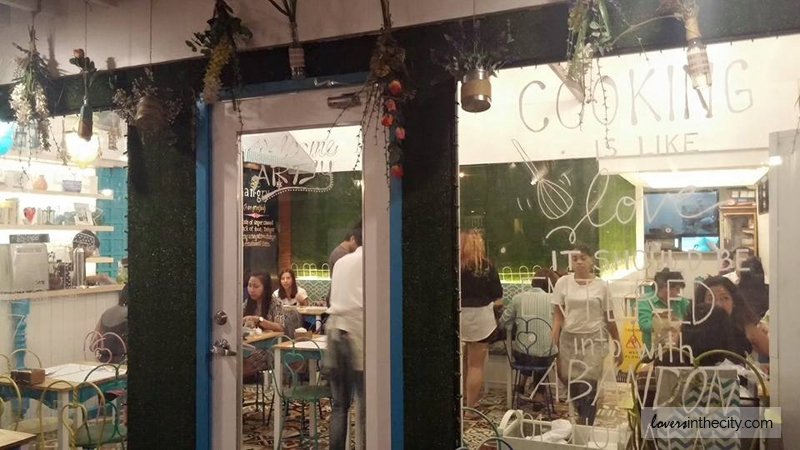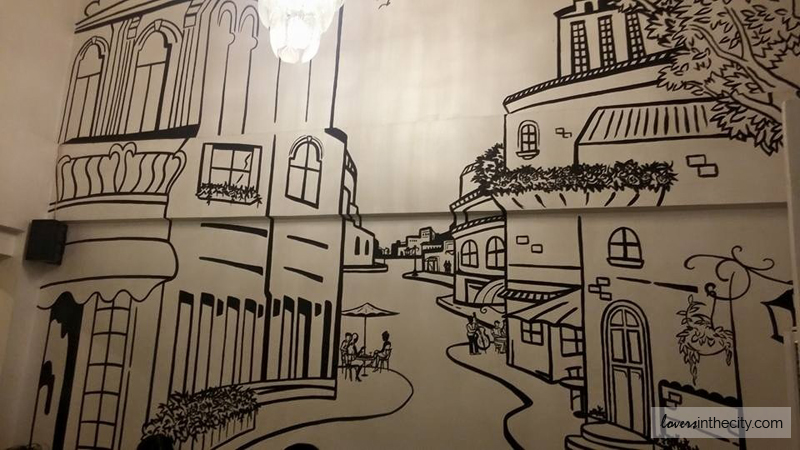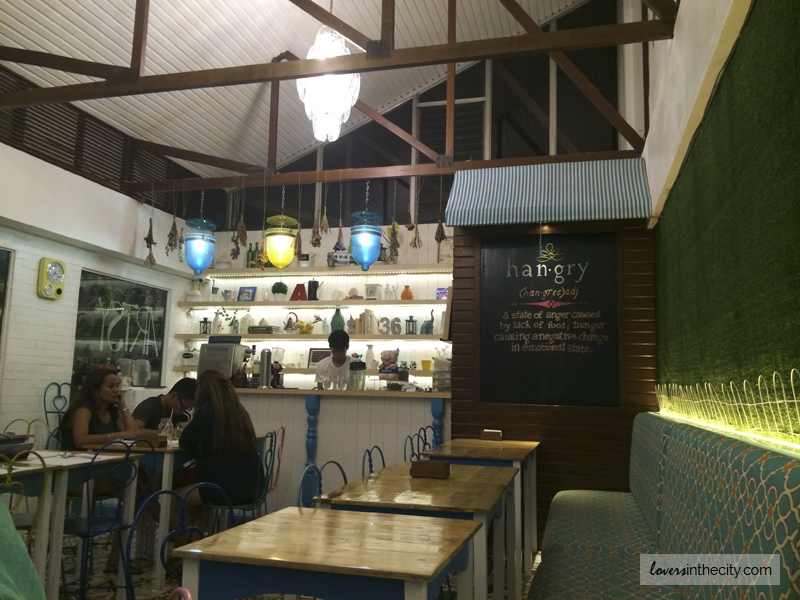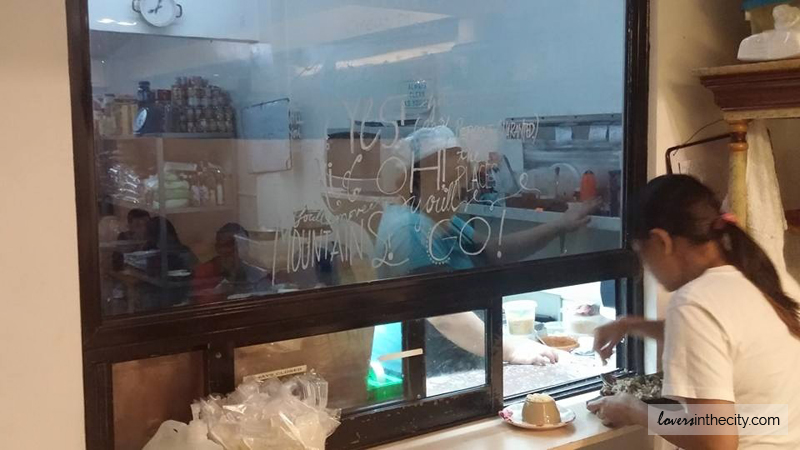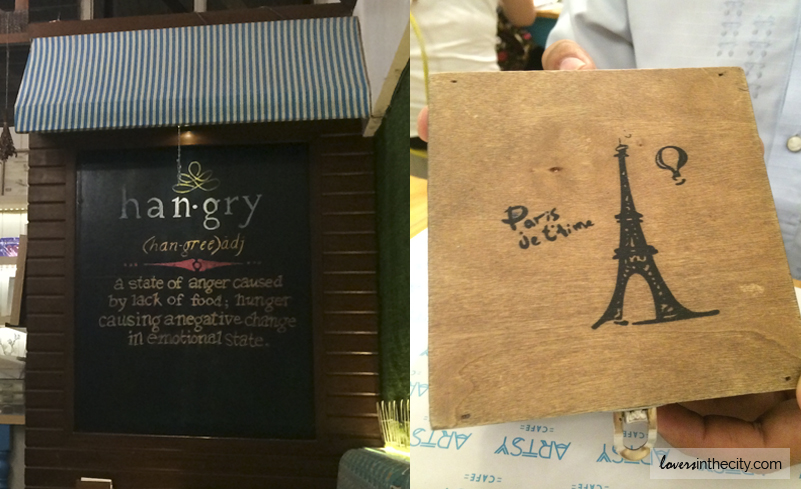 The Food
Our drinks were served on Mason Jar, creative isn't? I ordered the Strawberry Mango tea (40php) – I am a tea drinking person and tasted several odd tasting teas already, but this Strawberry Mango tastes well. One thing, since the mason jar is not covered, my hot tea turned cold before we started our food. 🙁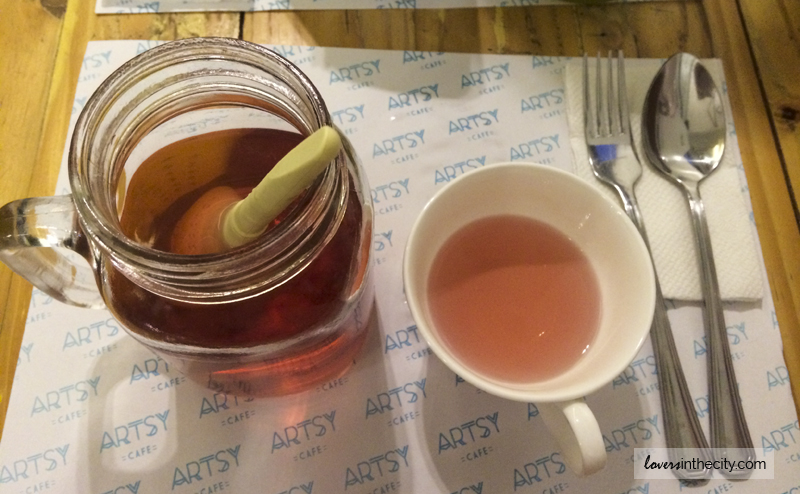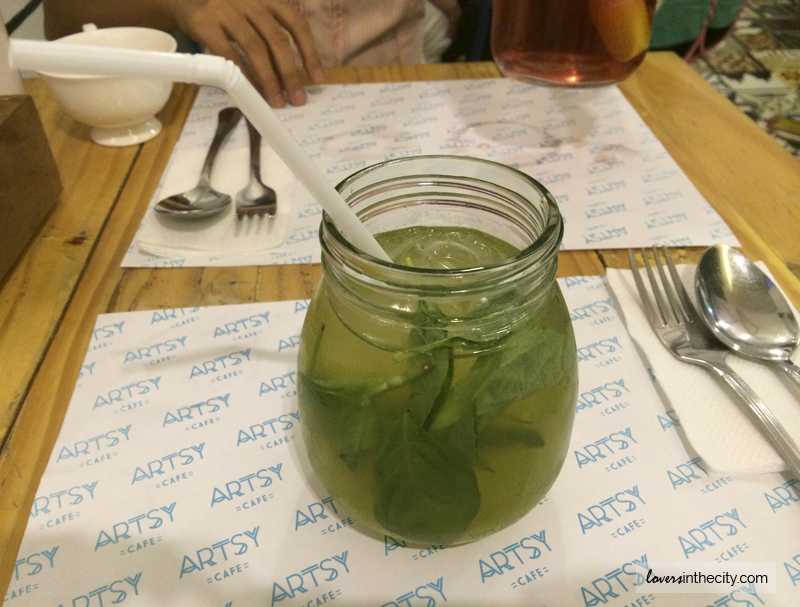 The mint taste of Basil is refreshing and the lemon added just right a citrus taste.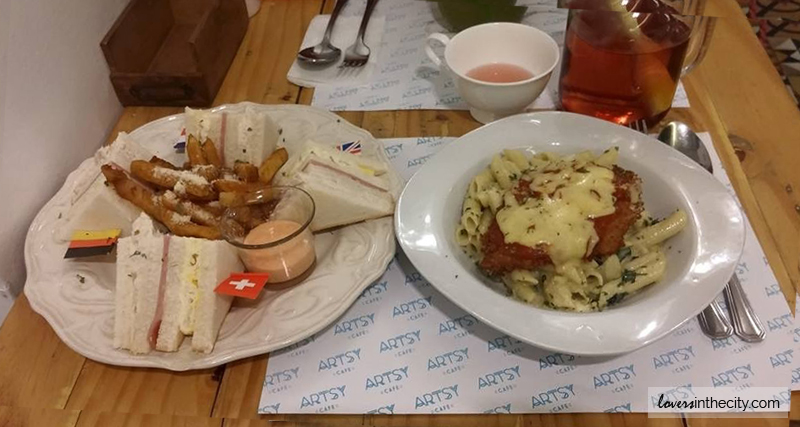 I was surprised that Kevin ordered two meal for himself – Chicken Parmigiana and Club Decker. Chicken Parmigiana, i can say is worth a try. Though there is nothing special about the garlic and basil pasta, but the Chicken breast Parmigiana topping is thick and tender  which really taste good.
The Club Decker is your ordinary egg and ham sandwich served with french fries that tastes like KFC's.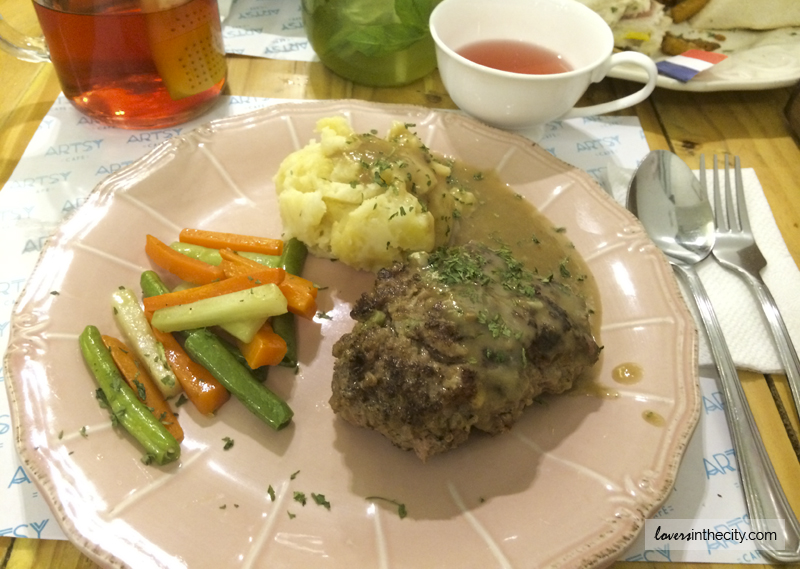 The Salisbury Steak with Mashed Potato(180php) I ordered is also good. The steak is tender and well done and the gravy complemented that mashed potato.
The Service
Response time is reasonable. My order, Salisbury Stake approximately took around 10mins to serve, maybe because it is a steak that needs enough time to be cooked.
Crews hang around so you will easily call them when you need them. But when we asked for our bill, it took some time for them to give our bill despite there are no more customers being served.
And I noticed that they did not count the money inside the payment box like "I received 1000 Mam".
The Cost
Chicken Parmigiana – 150php
Club Decker – 150php
Salisbury steak – 180php
Strawberry Mango Tea – 40php
Lemon Basil – 80
Total – 600php for two
There is no service charge, so be polite and leave a tip.
Why you should go to Artsy Cafe on your next date?
As i've said, everything about the place is instagram worthy. This can also be a very nice place for prenup or a wedding reception.
The drinks are unique.
Maybe I will return for the Salisbury Steak
The price is reasonable and the experience is worth your every peso.
Very pleasing decor, super relaxing and gives you a feeling of just being at home. Have you also dined at Artsy Cafe?  Share your experiences and recommended dish on the comment box below.