Andy's Famous Batangas Limi and Bulalo – Shame to us that we forgot to blog about this amazing restaurant located just behind our work place.
We still remember, January 2015 when this restaurant just opened and its fame quickly spread like wildfire. Morning noon and night, the place is jump packed with customers and many are willing to wait just to taste their delectable Batangas Lomi, Bulalo, Goto and silogs. This place is "dinadayo" as we have seen people in group coming here in van just to eat here. Solen Heussa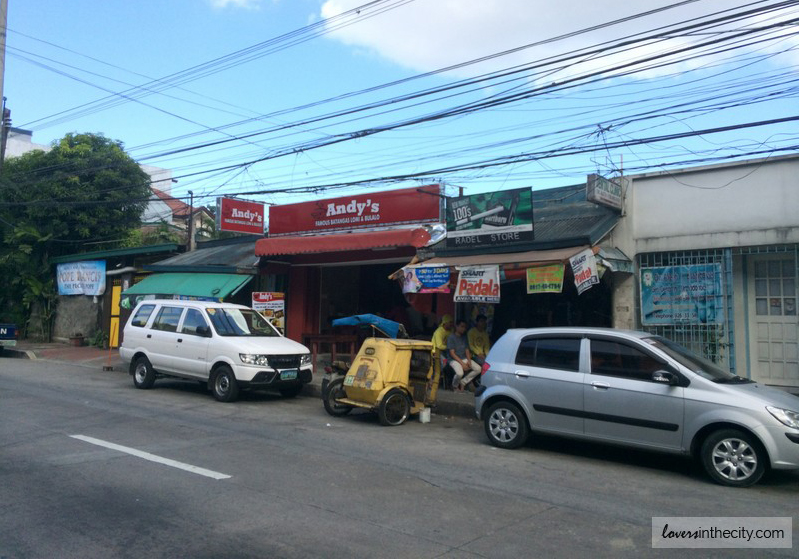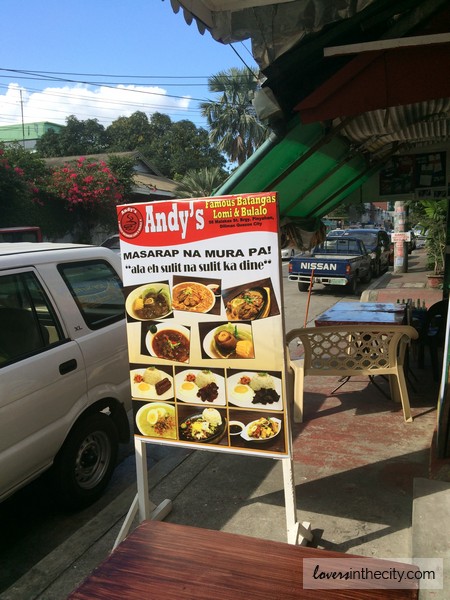 Andy's Famous Batangas Lomi and Bulalo is strategically located at the back of SSS and East Avenue Medical Center in Malakas Street, and also near Quezon City Hall and Philippine Heart Center. You will see employees from nearby offices eat here during their break time and people from nearby residences buying take out foods here. The place is not air conditioned, so it is really humid here on midday despite numerous electric fans hanging on the wall. The place is small, and has a clean paresan atmosphere. There are long lines at time, so if you are planning to drop by here, make sure it is not on break time and midday, or you can just do take out.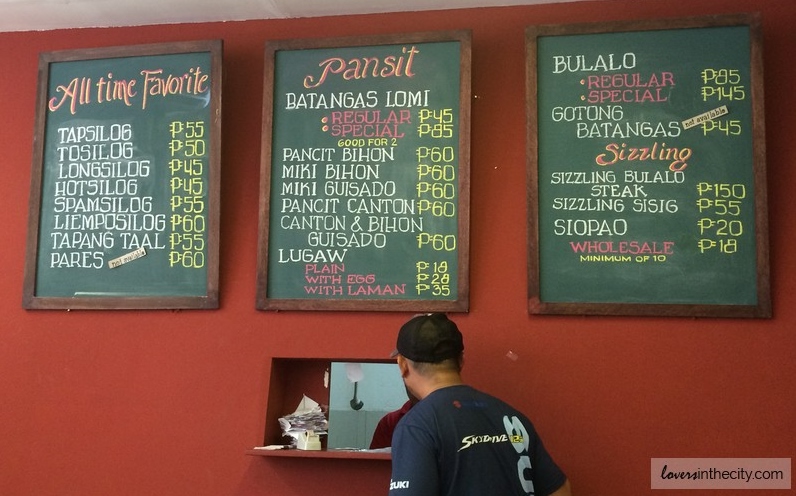 Andy's Menu and Prices
Us, your Lovers in the City tried almost all of the dishes in their menu. Who wouldn't, if the place is just nearby your work place, the dishes are affordable and have heard many recommendation and "must try" from word of mouth?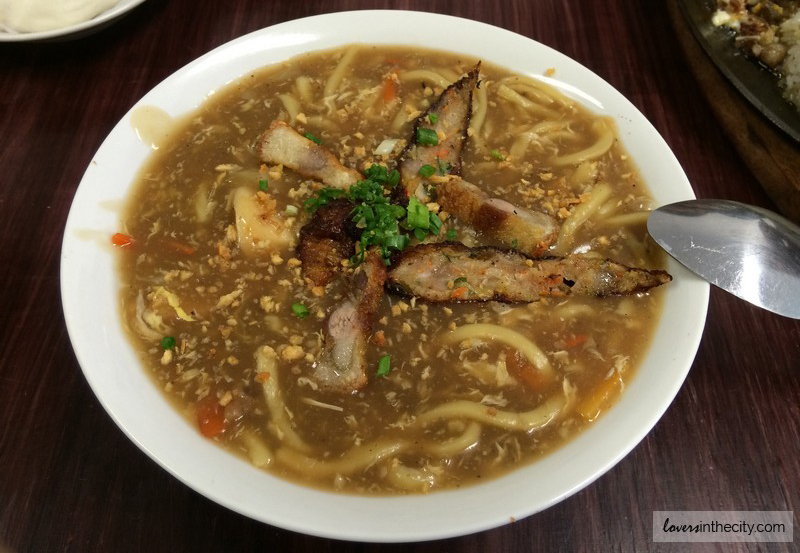 This Batangas Lomi contains generous toppings: from Special Kikiam, Squid Ball, Liver and Liempo. The regular serving (P45) can be shared by two people, while the Special (P85) can be shared by 3-5 person. A must try!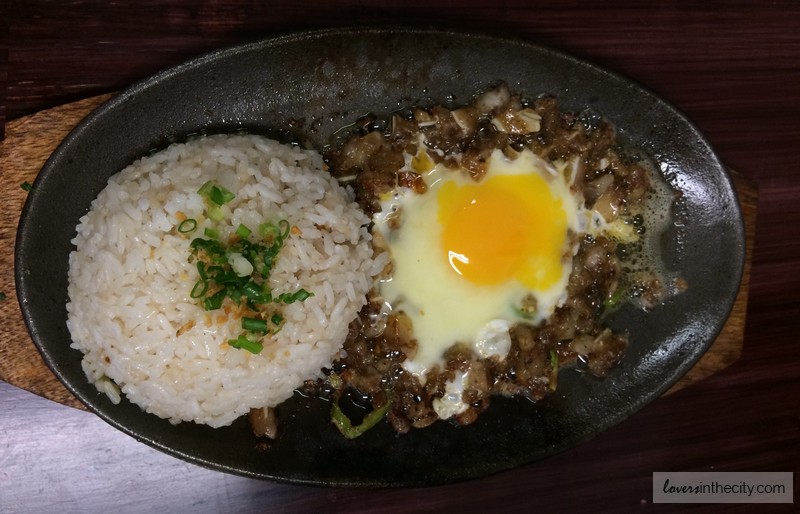 Whenever we see a Sizzling Sisig dish in a menu on any restaurant, we make sure that we try that. Pork sisig here in Andy's is very tender and tasty perfectly combined with their garlic rice.
Their silogs are very goood, and it is our favorite. You can ask a sabaw of the Bulalo for your silog meal, and it is a perfect combination!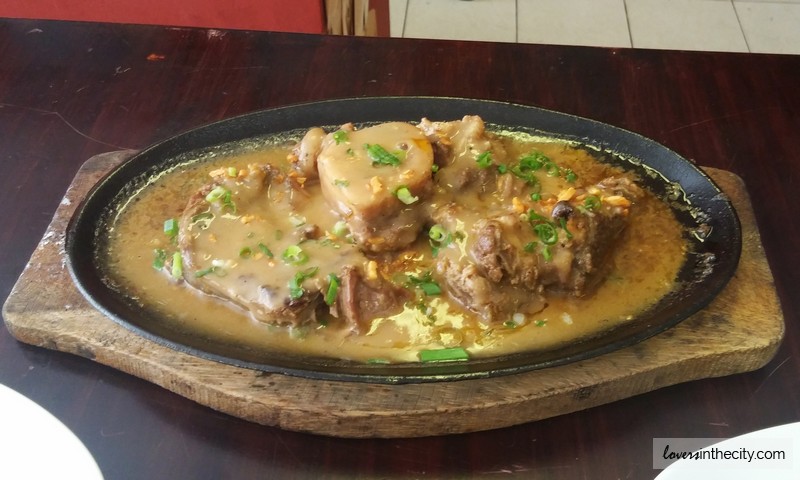 The Sizzling Bulalo Steak is unique as this is the first restaurant we've encountered that serves this dish. If you are curious, this is Bulalo sans sabaw in a gravy. The meat is also very tender and tasty.
Because of the success of this new restaurant, come second semester of 2015 and they have successfully opened an extension branch nearby their first store called Andy's Grill which has bigger menu and serves inihaws. It is also featured in Solenn Heusaff's show, Taste Buddies.
Andy's Famous Batangas Lomi and Bulalo
Address: 98 Malakas St, Pinyahan, Quezon City, 1100 Metro Manila
Andy's Facebook Page
Tel: (02) 961 9332
Open: 9AM – 11PM
Map